Portrait of an 18th Century Noble Woman
One of the more unusual pieces we are offering is this portrait of an elegant Lady of the Court of Louis XV, dressed in a 'Robe a la Francaise' with lace and ribbon trim. She is seated at a dressing table with a string of pearls in hand.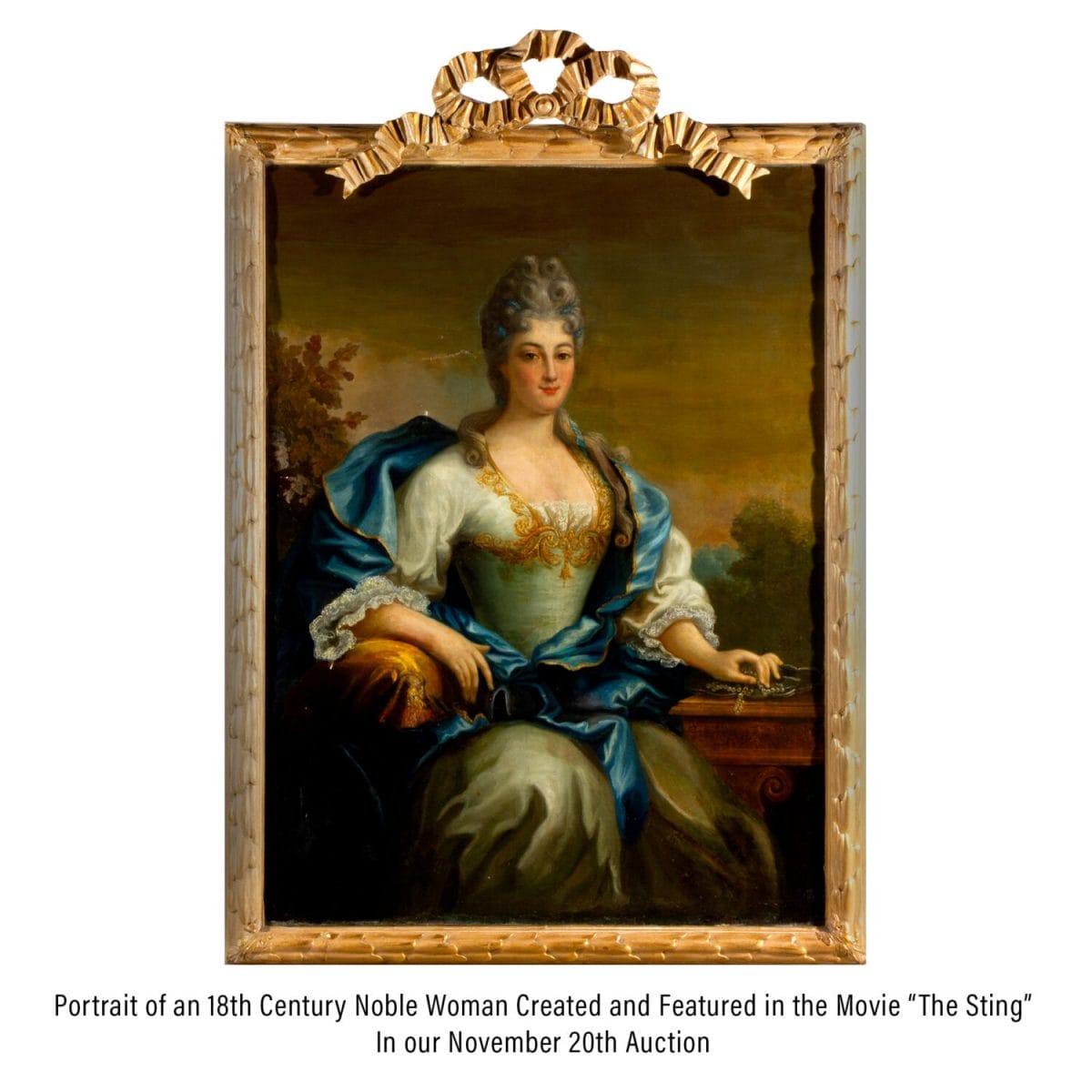 What adds to the unique character of this piece is that it comes from the collection of James W. Payne. Payne was a set decorator who won an Academy Award for 'Best Art Decoration' for the movie The Sting in which this painting was featured. The movie starred Robert Redford, Paul Newman and Robert Shaw.
The portrait appears on screen hanging behind Robert Shaw as he is confronted by Robert Redford in his upscale apartment as seen in the video clip below.
Fine Estate, Inc. is a San Francisco Bay Area Company offering auction and consignment services.