Upcoming Showroom Sale
Friday June 23rd - Sunday June 25th
10:00am - 5:00pm
502 Irwin St. San Rafael, CA. 
415-419-5012
Gold, Diamond & Gemstone Jewelry: Vibrant New Jewelry Has Arrived For Our Showroom Sale. 14k Multi Color Diamond Cluster Band Ring, 14k Rose Gold Emerald & Diamond Ring, 14k Two Tone Gold Diamond Ring, 18k White Gold Blue Sapphire Band Ring, 14k Oval-Cut Diamond Nugget Style Frame Pendant, 14k White Gold Beaded Necklace, 18k Woven Brick Link Chain, 14k Yellow Gold Coral Hinged Bangle Bracelet, 14k Triple Heart Drop Necklace, 14k Yellow Gold Oval Locket, 14k Heart Shape Synthetic Ruby Pendant, 14k Woven Link Necklace, 14k Gold Motif Pearl Pendant With Diamond Accent, 14k San Marco Bracelet, 14k Diamond Solitaire Pendant, 14k Rose Quartz Elephant Pendant, 14k Etched Bangle Bracelet, 14k White Gold Multi Color Sapphire Ring With Diamonds, 14k Diamond Amethyst Pendant, 14k Figero Bracelet, 14k Serpentine Bracelet, 14k Ruby Drop Necklace Featuring Diamond Accents, 14k Filigree Diamond Dangle Earrings, 10k Tri Color Black Hills Gold Necklace, 10k Tri Color Black Hills Gold Expandable Bracelet, 10k Tri Color Black Hills Gold Earrings And Many More Shimmering Gold Jewelry Selections.
Sterling & Designer Jewelry: Delightful Abundance Of Pearl Jewelry To Include; Freshwater, Cultured And Baroque Pearls In Many Stunning Hues Of Color, Navajo Turquoise Free Form Ring, Navajo Turquoise Cuff Bracelet, Navajo Wide Band Silver Ring, Zuni Turquoise Jewelry, Malachite Silver Beaded Necklace, Onyx Drop Necklace, Emerald & White Zircon Cluster Ring, Emerald Cluster Necklace, Multi Gemstone Tennis Style Necklace, Large Abalone Medallion Style Brooch, Lace Agate Beaded Necklace With Gemstones, A Variety Of Aztec Copper Jewelry With Semi Precious Stones, Whimsical Squirrel Necklace By Classic Hardware, Invicta Angel Watch With Multi Color Crystals (Box Included), Gucci Stainless Steel Watch, Michael Kors Mop Watch, Geneva Match Set Of Mens & Ladies Watches, July 4th Rhinestone Pin Selection And An Array Of Many Other Unique Jewelry Pieces!
Fashion: New In This Sale Is A Classic Louis Vuitton Handbag Great For Everyday And A Louis Vuitton Wallet. Also Included Is Classic Black Quilted Burberry Jacket, Marni Tote Handbag, Chloe White Summer Dress, Yves Saint Laurent Black Heels, Two Johnny Was Blouses And A Black Fringe Emporio Armani Skirt. Vintage Items Include An Amazing White Fur Coat With A Gold Belt, White Beautiful Persian Fur Cropped Jackets, A Spectacular Zebra Print Maxi Dress By Mademoiselle Ricci, A Silk 1950s Party Dress By Peggy Hunt, A Tote Bag Made Out Of A Pair Of Jeans, A Pair Of Green Flexiclogs Form 1946, Platform Heels By Beleganti, Ferragamo Striped Pants With Metallic Thread, A Classic White Laura Ashley Dress, A Beautiful Dress And Jacket Set Made Out Of Silver Metallic Fabric. A Large Collection Of Coach, Kate Spade And Brighton Handbags And Wallets, Many New With Tags As Well As Rolling Luggage (Mostly New With Tags). Lots Of New Clothing For Everyone To Add Flair, Pizazz And Sparkle To Their Summer Wardrobes.
Racing And Car Fashions: A Fun Collection Of Racing Car Clothes With A Helmet By Bell, A Race Suit, Driving Gloves And Driving Shoes. There Are Also Ferrari Jackets And Caps And Other Car Manufacturer Clothing Items.
Mid Century Furniture: Beautiful Norwegian Sewing Cabinet Judged 1st In A 1962 Design Competition,  Wood Coffee Table With an Under shelf, Vintage Leather Saddle Stool With Egyptian Details, Mid Century Danish Modern Cabinet, Three Red Upholstered Rolling Chairs By Knoll, And A Pair of Black Upholstered Chairs With Sleek Wooden Frames By Knoll.
Contemporary and Antique Furniture
Furniture: Philco Radio Deco Style Bar With Mirror– A Must See Piece, Stylized Capital With Glass Table Top, Scallop Top End Table, Bamboo End Table With Table Top Painting Of "The English Pointer," Brevettato Expandable Table, Pair Of Diamond Cut Design End Tables W/ Storage, Set Of 6 Harry Bertoia Chairs, Glass Top Dining Table With Marble Bases, Two Pairs Of Tray Side Tables, French Style Leather Arm Chair, Off White Henredon Sofa With Cushions, Pair Of Balloon Back Upholstered Side Chairs, Glass Top Table With Wheat Sheave Base, Gold Embossed English Leather Top Desk, Beautiful Media Credenza, Pair Of Vintage Green Leather Chairs, Rustic Console/ Sofa Table And More!
Art: Painting On Canvas By Edo Pratini, Signed Print By Jack Stupin "Pomo Canyon", Salvador Dali Panel 1 Of 8, Signed Print By Jack Stupin "Ocean Song View" At Finley Creek Preserve, Framed Mother & Child Drawing By Ernst Stolz, Framed Watercolor Painting By Ernst Stolz 1941, Framed Color Photograph Of "Chairs By The Pool", Painting By Gail Tomura, Painting By M. Fries " Boats In The Marina", Framed Watercolor Painting  Still Life By Lillian Gray-Plums, Framed Drawing Of  Rome By Howard Moise Rome 14 March 1921, Print By Roy Caruthers, Framed Painting By Friedensreich Hundertwasser, Black & White Abstract Paintings On Canvas By V.C. Smith, Large Unframed Abstract Painting On Canvas By Lynn Haxton, Four Artist Signed Lithographs By Hans Erni, Framed Indian Painting Of Krishna With Radha And Gopis, Six Unframed Large Black & White Abstract Paintings, Framed Watercolor & Pencil (Indistinctly Signed), Large Abstract Oil Painting On Canvas Untitled By Robert Minuzzo 85', Framed Handmade Pressed Paper Design As Southwest Rug By R.C. Gorman, Unframed Abstract Painting Indistinctly Signed
Case: Art And Fine Glass Including A Modernist Murano Vase, Lalique Femmes Antiques Decanter And Four Whiskey Glasses And More. Fresh Sterling Silver Additions Including, A Set Of Wallace, "Spanish Lace" Pattern Flatware, A Pierced Basket With Goats Head Handles, Elegant Salad Tongs, A Berry Spoon, Gold Vermeil Cheese Scoop, Fish Serving Set, Large English Sterling Tray, A Silver Plate Shell Form Spoon Warmer And More. Jaguar And Mercedes Hood Ornaments, A Large Bjorn Wiinblad By Dancraft Feminine Form Bowl Head Figure and Much More.
Household: Massive Rosenthal Vase, Cloisonne Vases, Floral Napkin Holders, Two Sets Of Waterford Glasses, Spode "Rosebud Chintz" China Set, Copper Chocolate Bowl, Medium Format Vintage Rail Camera, Set Of Spode China, Large Norwegian Emalox Yellow Bowl, Large Danmark Figural Vase Of A Woman, Three Rosenthal Vases By Bjorn Wiinblad, An Asian Eggshell Porcelain Cup With Shrimp On It, Wedgewood China Set, Large Asian Yellow China Dish Set, Lyle Guitar, Large Copper Platter, Crystal Whale With Jonah Inside, Fine Crystal Pieces, Asian Style Large Jewelry Cabinet, Gold Stamp Book, Turned Wood Pieces, Travel Teapot And Cups In A Basket, Mid Century Ashtray, Mid Century Condiment Set, Green Aurene Art Glass Vase, Glass Covered Candy Dish With Sterling Finial, Scotty Dog Tobacco Desk Set, Vintage Scale, Reproduction Egyptian Pieces, Amazing Bookends Featuring Strong Hands, Vintage Juice Press, Lalique Femmes Antiques Decanter And Four Whiskey Glasses, Other Crystal Decanters, Buddha Heads, Gustavsberg Argenta Wilhelm Kage Pottery Vase, Many Art Books, Twenty Two Lp Records (Love Unlimited, Billy Joel, Mama Cass, Etc.), And Much More!
Collectibles: Three Beer Advertising Waste Baskets For Coors, Pabst Blue Ribbon And KB Lager, Vintage Piggy Banks, Various Measuring Juice Glasses, Mickey Mouse TV Light Bulb New In Box, Mary Had A Lamb Figures, Celluloid Rattle Wind Up Toy, Cute Animal Hors D'oeuvres Sticks, With More Advertising Bits As Well.
Patio: New White Iron Patio Pieces, Bar Cart Along With Table And Chairs, Brown Jordan Table And Chair Set, Brown Jordan Chaise Lounge, Fun Rusty Pieces, Great Contemporary Outdoor Sculptures By Such Artists As John Lehr And Jan Schultz, Two Outdoor Terrazzo Style Table With Matching Stools, There Are Two Benches In The Same Style, Large Pots Many With Beautiful Plants Growing Out Of Them, Two Artsy Wind Sculptures And More!
Lighting: Mid-Century Ceramic Lamp, Two Abacus Table Lamps, Chrome Floor Lamp, Contemporary Silver Light Fixture, Holtkotter Swing Arm floor Lamp, Floor Lamp With Lucite Globes Design,Amazing Frankart Inc. Figural Art Deco Table Lamp Of Woman Holding A Mirror, Pair Of Frosted Glass Dancer Lamps, And Plenty Of Table Lamps, Floor Lamps, And Chandeliers Of All Styles!
Rugs: A Fine Selection Of Hand Knotted Rugs From Around The World. From Runners, To Large Carpets, We Have It.
Baldwin Baby Grand Piano: Model G, SN: 56658, Circa 1927
Schedule Phone Consultations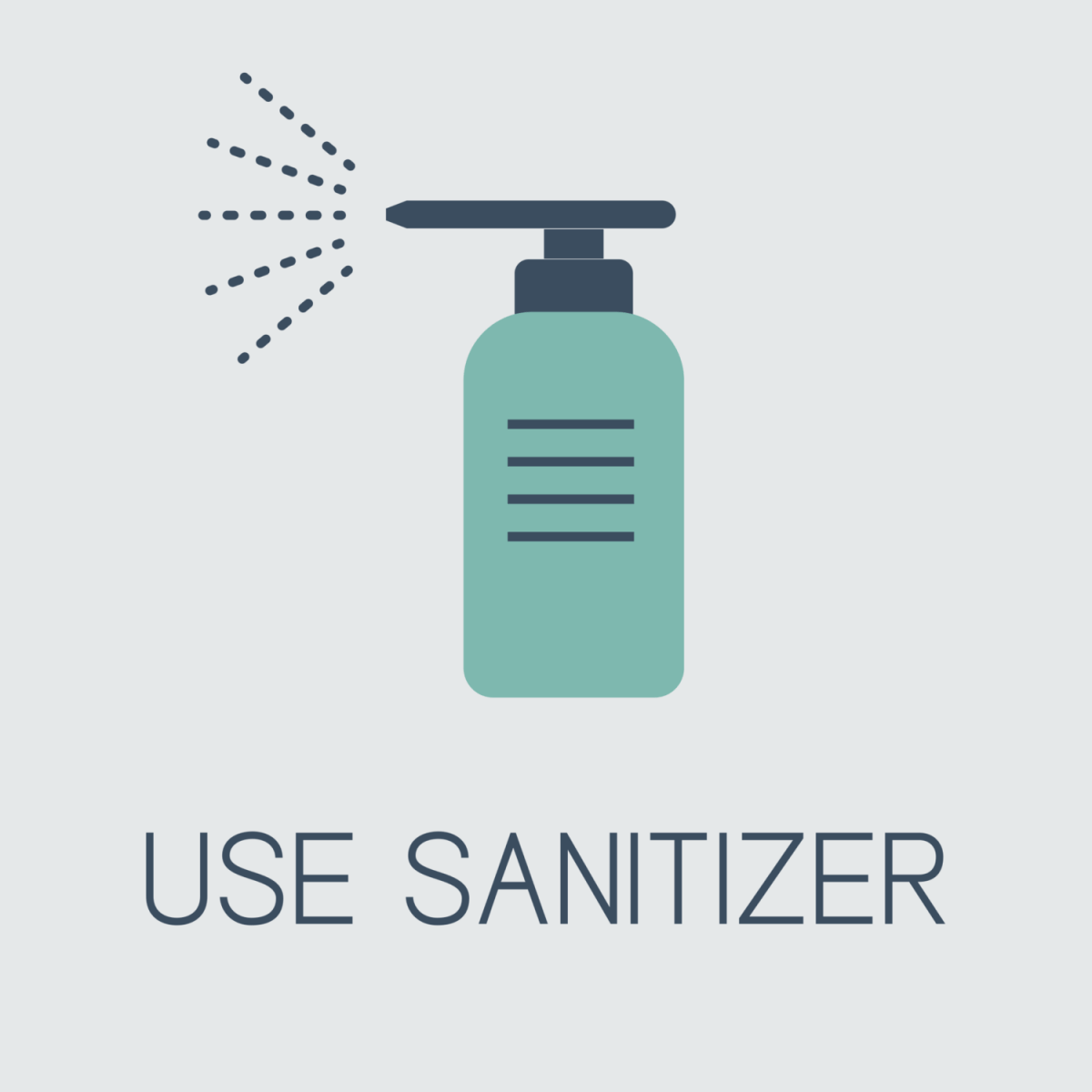 Contact US
Here you may fill out a contact us form or follow a link below to learn more about us.