Upcoming Showroom Sale
Friday July 14th - Sunday July 16th
10:00am - 5:00pm
502 Irwin St. San Rafael, CA. 
415-419-5012
Gold, Diamond & Gemstone Jewelry: Colorful New Jewelry Has Arrived For Our Showroom Sale. 14k White Gold Aquamarine & Diamond Ring, 14k Rose Gold Emerald & Diamond Ring, 14k Diamond Cross Pendant, 14k Oval Green Tourmaline Ring, 14k Oval Diamond Cut Leaf Hoop Earrings, 14k Ruby, Sapphire & Diamond Demi Hoop Earrings, 14k Rose Gold Aquamarine Ring, 9ct Multi Stone Ruby Ring, 14k Opal & Diamond Halo Ring, 14k White Gold Beaded Necklace, 10k Rose Gold Diamond Accent Bow Necklace, 14k Shreive & Co Pocket Watch, 10k Men's Lucky Sailor's Ring With Ruby & Sapphire, 14k Rhodolite Garnet Ring, 14k Hoop Earrings, 14k Blue Topaz Trillion Cut Ring, 14k Diamond Cut Bangle Bracelet, 14k London Blue Topaz Ring, 14k Shrimp Style Hoop Earrings, 14k White Gold Black And White Diamond Necklace, 14k Serpentine Station Bead Necklace, 14k Coral Fringe Bracelet, 14k Freshwater Pearl Necklace, 14k Diamond Pear Shaped Pendant, 14k Yellow Gold Rope Bracelet, 14k Rose Gold Amethyst Ring, 14k Pearl Rings And Other Elegant Gold Jewelry.
Sterling & Designer Jewelry: Shimmering Labradorite, Coin Pearl And Garnet Necklace, Freshwater Pistachio Color Double Strand Necklace, Sterling Peridot & White Zircon Necklace, Silver Rope Bracelet, Sterling Kashi Pearl Necklace With Crystals, Sterling Lapis Lazuli Ring, Lapis Cluster Drop Earrings, Elegant Tribal Style Dance Mirrored Necklace, Native American Jewelry, Vintage 1980's Barbie Mattel Pink Pearl Necklace, Oscar De La Renta Shades Of Blue Crystal Necklace, Swiss Burberry Women's Black Leather Watch, Michael Kors Jet Set Watch, Stylish Necklace With Blue Glass, Crystals And Gold Thread, Enameled Articulated Sterling Seal Pendant, Flower Necklace & Earring Set With Pink Rhinestones, Betsey Johnson Large Open Heart Drop Earrings, An Array Of Eye Popping Colors In Clip Style Earrings, Kenneth Jay Lane Faux Turquoise Three Strand Necklace And Shades Of Amber In Necklaces, Earrings, Pins And Bracelets!
Coins: Us And Foreign Coins Including But Not Limited To Gold And Silver Mint Errors And Partial Book Collections. Highlights Include Mexico 1980 Football Silver Set. English Sovereign Gold Coins US Indian Head And Mexico Gold Coins. A Very High Grade 1899 Morgan Silver Dollar And A 1867 DDO US Nickel. 1909s Indian Head Penny. Plus Other Key Date Us Coins.
Furniture: Small Drop Leaf Table, Small Chinese Table, Chinese Stand, Large Wood Armoire, Foot Stool, Antique English Dresser, Carved Camphor Chest, Round Wood Side Table, French Style Two Drawer Bombe' Marquetry Chest, Carved Heavy Wood Chair With Turned Elements, French Style Marble Topped Three Drawer Wood Chest, English Tudor Style Heavily Carved Dark Wood Throne Armchair With Red Felt Seat, Queen Anne Style Five Drawer Wood Chest 19th Century, Asian Style Chest With Red Lacquer Doors & Two Drawer, Carved Wood Foot Stool, Small Drop Leaf Table With Four Chippendale Style Chairs, Smaller Round Wood Table, Round Table, Metal And Wood Rolling Side Table, Dining Room Wood Table, Two Round Tables With Tri Foot Base, Georgian Palladian Sideboard Circa 1770, Marble Base, White Upholstered Couch Suzanne Tucker Design, Pair Of Fortuny Upholstered Chairs, Cane Back Chair -Louis Xv, Sectional Sofa, Hexagon Shape Ottoman, Round Table, Five Drawer Desk, , Small Hexagon Table, Upholstered Bench, Four Antique Sconces, Floral Couch, Floral Chair And Ottoman, Coffee Table, Side Table, Four Armless Chairs, Each A Different Color, Painted Side Table, Shagreen Style Cabinet,Stone Mosaic Table, Wood Table, Two Moroccan Tables, Large Wall Mirror, Italian Neoclassical Mirror, Coffee Table, And So Much More!
Rare Books: Nice Grouping Of Collectable Fine And Rare Books Including: A Signed First Edition Bobby Fischer Teaches Chess Book, Minstrelsy Of The Scottish Border: Consisting Of Historical And Romantic Ballads In Two Volumes, Narrative Of A Four Months Residence Among The Natives Of A Valley Of The Marquesas Islands, Or A Peep At Polynesian Life By Herman Melville, The Expedition Of Humphry Clinker, The Conduct Of Life By R.W. Emerson, On Liberty By John Stuart Mill, Political Disquisitions, Or An Inquiry Into Public Errors, Defects And Abusers By James Burgh, Les Miserables Saint Denis By Victor Hugo, Memoirs Correspondences And Private Papers By Thomas Jefferson, The Secret Agent, A Drama In Three Acts By Joseph Conrad, Stories From The Arabian Nights Retold By Laurence Housman, And Many More!
Femme Fashion: Lots Of Great Vintage And Contemporary Clothing Have Arrived To Kick Off Our July Sale! Amazing Vintage Clothing Includes Blouses By Versace, Givenchy And Oscar De La Renta, A Fun Knit Vest By Ungaro, Ralph Lauren Blazers With Crests, Unique Pieces By Giovanna Ferragamo And Pierre Cardin, A Beautiful Red Crushed Velvet Jumpsuit, A Classic White Fur Vest By Revillion, An Exquisite Black Persian Lamb Jacket With A Thick Brown Fur Collar, A Fur Lined And Shearling Coat By Alegre, Lots Of Pieces By Donna Karen And European Designers, A Classic Rain Jacket By Jil Sander, A White Cotton Dress By Christian Dior, Fun Pieces That Include A Vintage Geofrey Beene Red Velour Sweat Jacket, A Stunning Cut Velvet Shawl With Fringe, Vintage Tennis Clothes, Some Fun Jazzercise Pieces From The 80's, Many Colorful Vintage Dresses And More!
Masculine Fashion: Include Some Very Special Vintage Italian Shirts By Cuzzens And Damon, Celine And Pierre Cardin Polo Shirts And A Versace Sports Jacket And Many Other Vintage Pieces.
All Accessories: Panama Hats, A Valentino Tie With Original Case, An Accenti Leather And Metal Snake/Cobra Belt. A Large Selection Of Vintage And Contemporary Sunglasses By Chanel, Valentino, Bob Mackie, Quay, Maui Jim And More! A Bottega Veneta Leather Purse, A Camo Coach Travel Bag And A Plaid Coach Computer Bag, A Pair Of Louboutin White Heels Perfect For Summer, A Marc Jacobs Black Leather Quilted Handbag, A Vintage Elizabeth Arden Make Up Bag, And Lots Of Fun Floral Vintage Hats, Dresses And Handbags.
Art: Photograph Of A 1920's Football Team, Pastel Portrait Of A Woman, Pastel Portrait Of A First Nation Man, Framed Stock Certificates Of American Workers Oil Field Company, Framed And Signed Warmest Regards Always , Pappy Boyington, "Pappy Boyington Scores His First Victory," 1979 Offset Color Lithograph, Framed Color Lithograph "Return Of The Hunters" By Nicolas Trudgian 1994, Framed Offset Color Lithograph "The Hiawatha 1994 By Paul W. Adams, Framed Offset Color Lithograph "Wings Over America" Air Corps U.S. Army By Tom Woodburn, Combats Navals Framed Contemporary Offset Color Lithograph, Framed Legal Agreement Between Sir George Thomas Staunton And John Bulbeck A Well Known Cricketer Dated 1857, Framed Chinese Textile, Framed Lithograph Boeing Flying Fortress B-17c "A Bit O' Lace" 447th Bomb Group 8th Air Force By W. Pett, Framed Watercolor Portrait Of Kuan Yin By Chinguah Lee, Framed Picture "Two Thrusters And Bulbous Bow" By Jantivra, Painting By Clelia Bompiani Battglia, Photo By Jantivra, Framed Antique Map Sphaerarum Artificialum Circa 1725, Inbound Carship By Jan Tivra, Asian Screen, Framed Watercolor An Arab Of Bishra By A.Da Ronier Circa 1900, Painting By Lajos Gimes, "Framed Painting "Light Through The Trees"Indistinctly Signed, Beautiful Oil Painting By Herbert Rodney, Portrait Of A Red Haired Woman Oil Painting On Board By Artist Gustav Max Stevens (Belgian 1871-1946), Framed Painting Cow In The Light, By Indistinctly Signed, Still Life Of Song Birds On Ribbon By W. Baynes 1894, Framed Oil On Board, Three Southern Belles In Summer Riparian Setting Oil On Board In Elaborate Gilt Wood Frame Dates To Mid To Late 19th Century Artist Unidentifiable American Genre Painter 19th Century, Diptych By Chad Buck, Decorative Four Panel Painted Screen, And So Much More!
Household: Massive Wooden Panels That Depict A Circle Of Trees, A Pair Of Large Statues Of Seated Nude Men, Fine Crystal Stemware, Large Baskets, Ceramic Stands, Painted Tapestry, Asian Decorative Objects Such As Vases, Plates, Boxes And More,  Blue Glass Stemware And Bowls, Art Pottery, Peach Colored Carnival Glass, Very Large Sea Shells, Crystal Decanters, Decorative Boxes, Large Figurative Art Of Crafts People Engaged In Their Craft, New African Art, Native American Blackware Pottery, Many Different Types Of Mirrors, Steiff Animals, A Huge Collection Of Wine Labels (Thousands) Sold As A Lot. Great For A Decoupage Project, Plus So Many More Objects To Make Your House A Home!
Case: A Large Sterling Flatware Set By William Eaton, London 1880's, Large Selection Of Steiff Creatures, Fresh Sterling Additions, A Christofle Flatware Set, World War II Model Aircraft Trainers Or Silhouette Spotting "Trainers," Chinese Bronze Brush Holder, Hennessy Queen Coronation Decanter By Webb, A Nice Victorian Lock Box Decanter,  A Three Decanter Liquor Safe, And Much More.
Patio: Concrete Statue Of Woman Kneeling, Two Large Bird Baths, Large Iron Decorative Element, Unique Yellow Outdoor Chairs, Wooden Bench, Antique Stained Glass Elements, Chaise Lounge, Patio Furniture, Potted Plants, Wind Mobiles, And More!
Lighting: Pair Brass Floor Lamps With Round Domes, Pair Of Large Iron Floor Lamps, Fun Ceramic Table Lamps, Contemporary Silver Light Fixture, Amazing Frankart Inc. Figural Art Deco Table Lamp Of Woman Holding A Mirror, Pair Of Frosted Glass Dancer Lamps, Plenty Of Table Lamps, Floor Lamps, And Chandeliers Of All Styles!
Rugs: A Fine Selection Of Hand Knotted Rugs From Around The World. From Runners, To Large Carpets, We Have It. 
Model Cars: Car Toys And Models Including But Not Limited To, Carrera Exclusive Brand 1:24th Scale Slot Cars. Franklin Mint "First Cars" (Motorized Carriages). A 1:12th Scale Ferrari Gto, Bbr Ferrari Fi2000 Formula Grouping Of G.P. Australia 2000 Autographs. Limited Edition 1:24th Scale GT 500 Signed By Carol Shelby, And  More! (All Cars Pictured Above Are Newly Added.)
Schedule Phone Consultations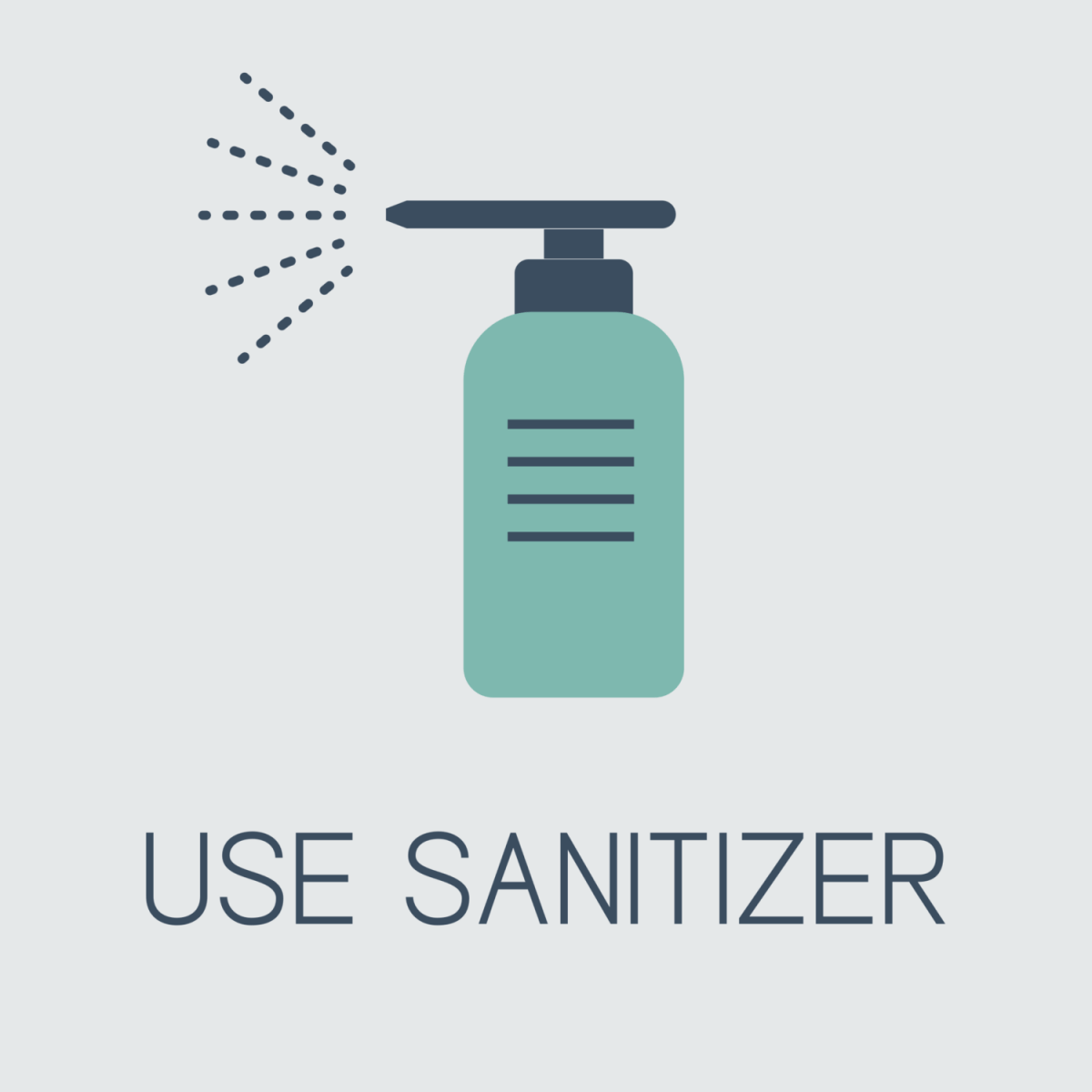 Contact US
Here you may fill out a contact us form or follow a link below to learn more about us.