Upcoming Showroom Sale
Friday July 28th - Sunday July 30th
10:00am - 5:00pm
502 Irwin St. San Rafael, CA. 
415-419-5012
Gold, Diamond & Gemstone Jewelry: Please Come And See Our New Decadent Jewelry Collection! Stunning 18k Enameled Erté Pocketwatch, Art Deco Platinum Diamond Ring, Platinum Citrine & Diamond Ring, Platinum Diamond Bracelet, 18k Cushion Cut Kunzite & Diamond Ring, 14k White Gold Diamond Hoop Earrings, 14k White Gold Black Diamond Ring With Halo Of White Diamonds, 14k Pear Shaped Diamond Chevron Style Necklace, 18k Mens Nugget Style Ring With Oval Cz, 1980's Cartier Watch With Leather Strap, 14k White Gold Diamond Cluster Stud Earrings,14k Italian Fancy Link Woven Necklace, 14k Rope Chain 24" Inches, 14k Coral Rose Pendant, 14k Audemar Piguet Geneve Watch With Black Leather Strap, 14k Pearl Necklace With Diamond Accent Clasp, 14k White Gold Triple Strand Baroque Pearl Necklace, 18k White Gold Multi Sapphire Bee Necklace, 14k White Gold Sapphire & Diamond Band Ring, 14k Rope Chain 20 Inches Long, 18k Peridot Marquise Cut Ring, 14k Cultured Pearl Bracelet, 14k Blister Pearl Pendant, 14k Swirl Diamond Accent Stud Earrings, 14k Opal & Diamond Halo Ring, 10k Vintage Opal Band Ring, 14k Braided Serpentine Necklace, 14k Two Tone Huggie Diamond Cut Earrings, 14k Hoop Earrings, 14k Tourmaline Ring, 14k Yellow Gold Cross Pendant, 14k Diamond Bypass Ring, 14k White Gold Diamond By The Yard Necklace And A Collection Of White Gold Diamond Eternity Band Rings!
Sterling & Designer Jewelry: We Have New Shimmering Sterling Silver, Starting With A Pair Of Elsa Perreti Tiffany Sterling Bean Post Omega Back Earrings, A Sterling Rutilated Quartz Ring, Luscious Rutilated & Pearl Gold Tone Cuff Bracelet, Egyptian Revival King Tut Enameled Scarab Cuff Bracelet, A Very Large Amber Ring, Cabochon Amber Earrings, An Amber Beaded Necklace, Tantalizing Beaded Amethyst Necklace, Malachite Pendant With Peridot Accent, Large Malachite Slide Pendant, Mens Sterling Silver Onyx Cabochon Ring, Sterling Silver Beaded Necklace, Green & Black Onyx Drop Earrings, Artisan Onyx,Tiger Eye And Jasper Drop Earrings, Jasper Beaded Necklace, Sterling Turquoise Ring, Chrysocolla Beaded Necklace, Large Silver Obsidian Pendant, Large Silver Red Jasper Pendant, Multi Stone With Lapis Drop Earrings, Silver Turquoise Beaded Necklace, Ciclo Uno De 50 Link Chain Necklace, A Unique Collection Of Crystal & Mineral Silk Cord Necklaces, Labradorite Cord Necklace, An Array Of Sterling Silver Earrings To Include; Clip Style, Dangle And Hoops, Beautiful Pearl Necklaces And Must See Watches To Include; Gucci, Michael Kors, Bulova And So Much More!
Coins / Nuggets/ Currency
Coins/ Nuggets/ Currency: Super nice natural gold nuggets With Crystal Inclusions, A Huge Collection Of Over 100 New To This Sale Coins That Include, US 1800's Series Notes, Including A 1880 Series Twenty Dollar Note, 1860's US Two Dollar Note, 1862 Series One Dollar Note Plus Others. Slabbed Silver Eagles, Morgan Dollars, Peace Dollars, As Well As Uncirculated And Proof Year Sets.
Case: Vintage Cane With Coin Handle, Three Chinese Peking Glass Brush Pots, Asian Stone And Carvings And A Nice Fruitwood Japanese Demon Figure, Lalique, Baccarat, Daum And Other Fine Crystal Figurines, Christofle Domed Salt Shakers, Two Sterling Silver Boat Models, Nice Collection Of Older Sterling Souvenir Spoons. Highlight Being Two Alaska Town Spoons With Gold Nuggets, An Irish Gilt Sterling Luncheon Or Fruit Flatware Set, Large Sterling Pitcher, Medium Sized Sterling Serving Pieces, Plus Other New Arrival Sterling Items. Two Vintage WWII Us Air Force Dress Hats, Niche And Designer Perfumes, And More!
Fashion: New In This Sale Is A Beautiful Selection Of Handbags Including A Chanel Purple Iridescent Backpack, A Classic Quilted Black Patent Leather Chanel Handbag, A Vintage Denim Christian Dior Handbag, An Yves Saint Laurent Rope Handbag With A Horn Handle, A Vintage Louis Vuitton Folding Garment Bag, A Beautiful Vintage Red Alligator Handbag, A Black Vintage Cut Velvet Handbag, A Sterling Whiting And Davis Mesh Purse, A Whiting And Davis Gold Mesh Bag, A Stunning Green Beaded Evening Bag And Many More.  Clothing Includes A Gucci Oversized Zip Up Disney Jacket, A White Moncler Coat With Shearling, Burberry Pajamas, Maje Denim Sailor Moon Jacket, An Amazing Vintage Suede And Shearling Maxi Coat, A Green And White Piano Shawl, And Lots Of Fun Vintage Clothing Including A Floral Jumpsuit With Sequins And A Suede Vest With A Large Gold Sun Closure. Also Included Are Two Pairs Of Tom Ford Sunglasses, Hermes Ties And A Super Cool Montecristi Paja Toquilla Hand Painted Hat With Snakes And Insects.
Furniture: Antique Oak Side Table, Mission Style Desk, Two, Three, And Five Tier Lawyers Bookcases, Distressed Leather Stickley Chair & Ottoman, Interesting Antique Tiger Oak Highboy With Mirror, Mission Style Side Table, Small Mosaic Table, Green Painted Iron Garden Chair, Small Chinese Style Table, Upholstered Oval Footstool, Restoration Hardware Upholstered Demi-Lune Bench, Small Bombe" Chest,Teak Shower Bench, Sofa By KCC Modern Living Scalloped Edge Rattan Side Table, Bent Beechwood Chairs By Ton,Venetian Patchwork Secretary, Room & Board Pair Of Leather Club Chairs, Aaron Office Chair By Herman Miller, Beautiful Wood Tall Display Cabinet With Glass Shelves, Antique Oak Side Table, Vince Taylor Water Lily Table, Niagara Antique Oak Ice Box, And More!
Household: Lovely Set Of Wedgwood China, Other Delicately Painted China, Wedgewood Urn And An Ice Bucket, Elegant Glassware From Sevres, Hoya, Waterford And More, Many Pieces Of Blue And White Asian Ceramics, Beautiful Art Glass Vase, Art Glass Purses, A Nice Venetian Glass Decanter Plus Other Vintage Crystal Decanters, A Collection Of Vintage And Modern Optics Including Binoculars, Vintage Chalkware Bobblehead Mascots Including Colts Cowboy And A Forty Niners Football Kid, Silver Plate Platters, Pyrex Graduated Bowls, Murano Style Fishes, Seth Thomas Clock, Metronome, Decorative Excalibur Sword, Southwest Pottery, Native American Bear Fetishes, Vintage Cap Guns, Toy Airplanes, Vintage Keys, Carved Wooden Animals, Large Realistic Ceramic Bowl Of Figs, Carved Stone Eagle, Two Taxidermy Piranha, Several Vintage Rotary Telephones, Massive LG Nanocell Television (Over Six Feet Wide), And So Much More!
Fishing: Vintage And Modern Fishing Tackle Including But Not Limited To, Rods, Reels And Terminal Tackle. Makers Include Shimano, Calstar, Lamiglass, Penn Etc.
Art: Framed Picasso Print Universite' De' Geneve, Framed Lithograph "Next Time I'll Get Em All"Signed By Squadron Pilots December 29, 1941 P-40 B's, Handmade Mixed Media Framed Art "Winches & Wenches: A Musical Extravaganza" Advertisement, Framed Painting Of A Tibetan Temple On Fabric, Forest- River Painting, Offset Color Lithograph Of Tiger 77 Signed By Pilot R.T. Smith, Original Art Chinese Dragon Painting, Framed Tibetan Painted / Wall Hanging On Art Paper, Large Oil Painting On Canvas -Seattle Skyline, Framed Oil On Canvas By Artist E. Lisi- Tall Sailing Ship, Framed 1960's1970's Wrought Iron & Wood Sailing Ship Sculpture, Framed Watercolor Painting Rabbi & Student "Tefillin", Framed Etching By B. Sologo, Framed Oil On Canvas Catherine L'rouge Indistinctly Signed, Oil On Canvas Chic Mademoiselle, Framed Asian Painting On Fabric "Cricket Game", Round Gold Framed Painting On Board "Arrest De La Cour De Parlement", Oil Painting On Canvas By Indistinctly Signed, Small Watercolor Painting Man & Woman Under A Broken Branch, Antique Etching Unframed"Life In Venice"By Ograf, Lithograph By Doris Rosenthal "Night Train" 1946, "Lest We Forget" A Folio Of Lithographs, Images Of The Holocaust By William Gropper, Small Framed Still Life Of Pears A Mezzotint By Crutchfield, Antique Unframed Print Of A View Of Welton In Hiltshire Published In Accordance To An Act Of Parliament March 1, 1759, An Antique Unframed Print Of "A View Of Esher In Surry" Printed For John Bowles In Cornhill, Vintage Class Photograph J.H.S 149 January 1933 With Names On Back, Marc Chagall "Reverie" 1969 Color Lithograph Book Plate Unsigned With Centerfold, Mixed Media Collage On Wood By Listed Artist P. C. Sagara, Framed Reproductions Of An Albrecht Durer Etching, "Hubert Patron Saint Of Hunters", Marc Chagall Bookplate #182 "Haan & Lovers By Night" W/Centerfold, Two Paintings Made From Soils By Ane Carla Rovetta "Nine Pipes Wetland, Montana" April 2000 And More!
Lighting: Plenty Of Table Lamps, Floor Lamps, And Chandeliers Of All Styles!
Patio: Pair Of Outdoor Chimneys By Gladding Mcbean And Co., Weather Vane, Bird Bath, Brown Jordan Table And Chair Set, Brown Jordan Chaise Lounge, Great Contemporary Outdoor Sculptures, Two Outdoor Terrazzo Style Table With Matching Stools, There Are Two Benches In The Same Style, Large Pots Many With Beautiful Plants Growing Out Of Them, Two Artsy Wind Sculptures And More!
Schedule Phone Consultations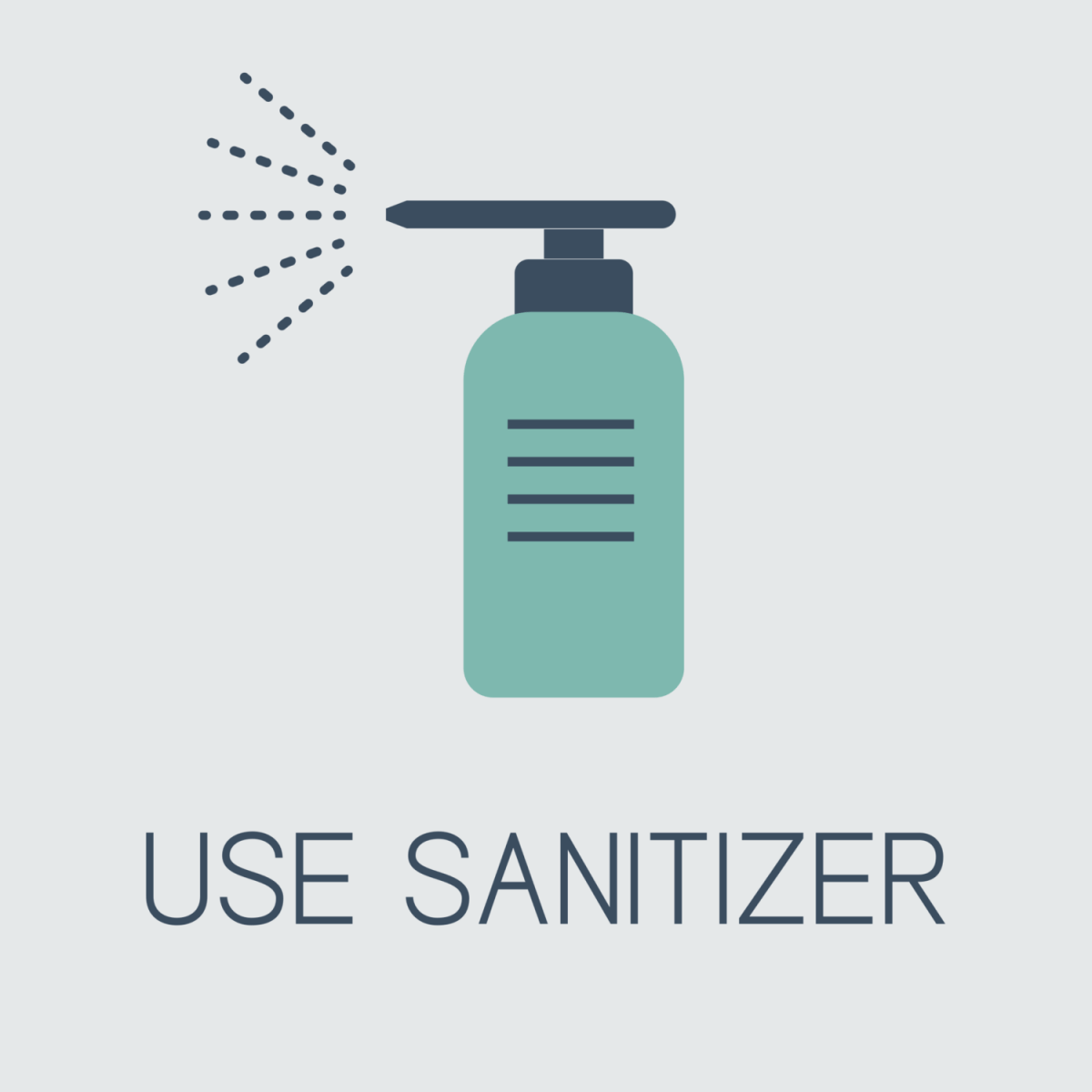 Contact US
Here you may fill out a contact us form or follow a link below to learn more about us.