Upcoming Showroom Sale
Friday August 11th - Sunday August 13th
10:00am - 5:00pm
502 Irwin St. San Rafael, CA. 
415-419-5012
Jewelry: Gold, Diamond & Gemstone Jewelry: 14k Vintage Filigree Brooch With 17 Rubies, 14k Cigar Style Band Diamond Swirl Ring, 14k Estate Diamond Cocktail Ring, 14k Estate Blue Topaz Ring With Cabochon Rubies, 14k Yellow Gold Diamond Swirl Band Ring, 14k Sapphire Baguette Diamond Ring, 21K Signet Floral Ring, 14k Yellow Gold Jade Pendant, 14k Etruscan Diamond Demi Hoop Earrings, 14k White Gold Diamond Hoop Earrings, 18k Midnight Sapphire Five Band Stack Ring, 14k Yellow Gold Marquise Style Cluster Diamond Ring, 14k Vintage Sapphire & Diamond Floral Ring, 14k Yellow Gold Etched Bangle Bracelet, 14k White Gold Diamond Cluster Stud Earrings, 10k Emerald & Diamond Fan Style Ring, 14k Freeform Turquoise Pendants, 10K Aquamarine & Garnet Channel Set Bracelet, 10k Yellow Gold Vintage Diamond Waterfall Ring, 10k Yellow Gold Unisex Blue Topaz Ring Accented With Diamonds, 14k Yellow Gold Diamond Wave Band Ring, 14k Italian Woven Link Necklace, 14k Marquise Emerald Ring With Diamond Accents, 14k Link Bracelet, 14k Serpentine Link Chain, 14k Two Tone Huggie Earrings, 18k Pearl With Diamond Accent Pendant and A Variety of Luscious Pearls.

Sterling & Designer Jewelry: A Turquoise Beaded Necklace, Navajo Sterling Cuff Bracelet, Zuni Fetish Necklaces, Sterling Turquoise Ring, Artisan Citrine Quartz Necklace, Fancy "Mexico" Amethyst Bracelet, Sun God "Taxco" Silver Bracelet, Ornate Double Strand Silver Necklace, Lapis Lazuli Pendant, Big Bold Coral Necklace, Sterling Lion Brooch, Azurite Hexagon Shaped Ring, Lapis Lazuli Pear Shape Ring, Tiffany & Co Elsa Peretti Bean Earrings, Large Sterling Beaded Necklace, Lalique Purple Heart Pendant, G.F Opal Necklace, Multi Gemstone Fancy Drop Necklace, Sterling Rhodium Circular Drop Earrings, Malachite Beaded Necklaces and Pendants, Sterling Herringbone Chain, Wooden Safari Necklace, Silver Brooches, A Sophisticated Selection Of Vintage Rhinestone
Furniture: Fantastic Mid-Century Credenza With Tambour Doors By Gordon's Inc. Fine Furniture Johnson City Tennessee, Four Eames Style Chairs, Black Dresser, Reclaimed Wood Coffee Table, Dining Table By Square Roots, Pair Eggshell Linen Pottery Barn Arm- Chairs, Crate & Barrel Grey Sectional Couch, Pair Of Contemporary Chairs, French Style Marble Top Table, Twelve Dining Room Chairs With Rush Seats, Georgian Secretary, Pair Of Louis XVI Chairs With Cheetah Upholstery, Faux Bamboo Coffee Table, Pair Of Rattan End Tables, Beautiful Rattan Chaise Lounge, Drop Leaf Oval Wood Table, Six Wood Decorative Rush Seat Chairs, Bentwood Rocking Chair With Leather Upholstery & Brass Tac Details, Shaker Bentwood Rocking Chair With Mauve Velvet Upholstery, Antique Burlwood Table, Beautiful Shabby Chic French Provincial Nightstand, A Pair Of Victorian Cane Chairs With Custom Made Floral Cushions, Revival Period Archbishop Side Chair, Victorian Style Purple Leather Chair On Casters, Rustic Spanish Baroque Table, Long Wood Hallway Table With Drawers, And Much More!
Case: Chinese Stone Buddha, Carved Jade Decorative Item, Three Snuff Bottles, Asian Pottery Teapot With Wooden (Signed) Box Plus Other Asian Items. Large Carved Stone Native American Fetish Animal Carvings Plus Mostly Of Buffalo But Also One Of A Human. Four Large Decorative Red Coral Branches (Priced Individually), Two Mahjong Game Sets, One With A Fancy Carved Box. Zippo Lighters, A Dunhill Table Lighter And A Wwii Era Sterling Zippo From Japan. A 14k Odd Fellows Medal And Other Fraternal And Service Pin Lot. Vintage Sterling Bikers/ Rock & Rollers Viking Ring. An Indian Motorcycle Advertisement Postcard From 1940's-50's. A Vintage Ben Franks Brass Sextant In An Original Wooden Box. Vintage Binoculars, 
Additions To New Coins Have Arrived At Our Showroom, Including Franklin Silver Half Dollars, Kenney Half Dollars & Walking Liberties We Also Have Currencies & Tokens. Buffalo Nickels & Wheat Pennies, Foreign Currencies In Bulk. Two Uncut $2 Dollar Bill Sheets And One Sheet Of Star Bills, One Framed Plus Other Silver And Gold Coins.
Plus Others. Remaining Silver And Gold Currencies Are Now Price Negotiable.
New Additions To The Art Glass Collection Including Lalique, Baccarat, Steuben Plus Others. Two Sets Of Baccarat Wine Stems In Two Sizes,
Sterling Additions Include Tiffany Items, Shell Trays By David Rough, Two Soerensen And One Georg Jensen Danish Sterling Spoon (Sold As A Lot). A Nice Shreve & Co. Compote, Three Sterling Mesh Purses Plus More.

Fashion: New in Friday's sale are two lovely Fendi handbags each leather baguettes one powder blue and one red, a pair of pretty floral Valentino wedge heels, Versace sunglasses, A fun selection of summer dresses both vintage and contemporary as well as dazzling mid length colorful caftans, a beautiful Johnny Was silk batik style blouse, a pretty Oscar de la Renta silk jacket, a sequin vest with music notes that is perfect for a musician who wants to stand out, Barbour Coat, Vintage Asian Style garments, Vintage Betsey Johnson Cocktail Dress, Laura Ashley Type Dresses and Much more!
Household: Beautiful Set Of Royal Doulton China Chatsworth Pattern, Two Ionian Vases, Russell Wright Ceramic Teapot & Water Pitcher, Creamer & Sugar, Asian Mah Jong Set In Wood & Brass Case, A Us Navy Mark 1 16 Power Spyglass, Antique British Officers Sword With Scabbard, Blue Lapis Ocean Gemstone Table Globe On Gold Stand,  Black, Red, Large Flat Bowl By Artists Rick & Janet Nicholson, Two Rosenthal Vases,Painted Wood Bowl From Mexico, Slik Tripod, Irish Wood Walking Stick, Soft Pink & Black Urn With Lid, Fifteen Piece Brown Heath Dinnerware, Vintage Brown Teddy Bear,  Trumpeting Angel Kinetic Sculpture, Chinese Rose Medallion Set Of China, Pair Of Figural Candelabras With Centaurs No Makers Mark, Three Gold Leaf Cut Glass Decanters W/ Stoppers, Industrial Soldering Gun, Royal Doulton Falstaff Figure, Royal Doulton Winston Churchill Toby Jug, Metal Fishing Club, Lladro Girl Sitting With Flower Statue, U.S. Navy Quartermaster Spyglass Mark One, Pair Of Vietri Wine Glasses Made In Poland, Hand Blown Glass Ewer By Nine Iron Studios By Designer Michael J. Schunke, Six Mother Of Pearl Plates And Spoons, Pair Of Glass Bird Figurines Orange & Blue, Wood Framed Painting By Betinakis Mouollis, Artisanal Wood Vessel Unsigned, Frederic Remingtons's "The Rattlesnake" Reproduction, Pair Of Figural Candelabras With Centaurs No Maker's Mark, Military Style Hummer Model, 1932 Ford Lincoln Kb Scale 1:18 Model, Josh Simpson Dark Blue Art Glass Platter, Pair Of Josh Simpson Art Glass Goblets, Modern Lidded Pink & Black Vase With Relief & Marbling Details, Large Polished Jade Or Nephrite Stone Unsigned, Three Contemporary Green Marble Candlesticks, A Vintage Hermes "Rocket" Typewriter, A Vintage Wooden Pond Boat With Desk Stand, Pair Of Klipsch Speakers, Vintage Wrought Iron Standing Ashtray 1926, Set Of Three Vintage Brass Fireplace Tools, High Polish Gilt Bronze Fireplace Chenets, Vintage Brass Fireplace Screen, High Polish Brass Fireplace Bucket, Fourteen Magic Mirrors New To Our Showroom, Antique Photo And Postcard Scrapbooks, Fresh Additions To The Fine And Rare Books Area. Vintage Photo Items Including A Canon F-1, Nikon D90, Minolta Xt Si, A Canon Auto Zoom 814 Electronic Movie Camera. Also Bags Of Camera Items, Lenses, Adapters, Etc. More Fishing Items, Mostly Terminal Tackle For Bay Area Salmon, Rockfish And Tuna Fishing. Calstar Roller Rods Reduced And Remaining Reels Reduced In Price. Boating Items Including Inflatable Life Vests, Rule Pump, Orion Emergency Kit, Fine Docking Rope, Etc. An Unused Custom 12' Split Cane Salmon Rod By Marcus Warwick England, Vintage Beer Signs And Other Beer Advertising Items, And Much More!
Jade Boulder: A large polished California Jade boulder That Is Approximately 40-45 Lbs.
Indian Deities: Many Brass And Bronze Shiva, Ganesha And Other Deities Figurines.
Art: Framed Pastel Over Watercolor Saxophone Player Painting, Framed Poster For The Munich Zoological Garden, Set Of Four Framed Fashion Watercolors, "Sun Bathing Ladies'' Watercolor In The Style Of Sir William Russel Flint Unsigned, Oil Painting Of Children By Szentes Logas-Hungarian, Mixed Media Painting On Canvas Panel By Artist Terence David La Noue (American B. 1941 80 In X 84 In), Reproduction Painting Of Cafe' Terra At Night By Vincent Van Gogh, And Many More!
Books: New Additions To The Rare And Antique Book Collection.
Rugs: A Fine Selection Of Hand Knotted Rugs From Around The World. From Runners, To Large Carpets, We Have It.
Lighting: Two Large Pine Cone Plaster Table Lamps With Shades, Black Brass Floor Lamp, With Plenty Of Table Lamps, Floor Lamps, And Chandeliers Of All Styles!
Patio: Beautiful "Sylvestri Co." Cast Concrete Fountain With Lions Head And Acanthus Leaf Details, Concrete Garden Bird Bath, Pair Of Outdoor Chimneys By Gladding Mcbean And Co., Antique Stained Glass, Large Concrete Figure Of A Woman, Weather Vane, Great Contemporary Outdoor Sculptures By Jan Schultz. Sonoma County Artist Known For Vintage And Repurposed Welded Metal Sculptures, Two Outdoor Terrazzo Style Table With Matching Stools, A Bench In The Same Style, Two Artsy Wind Sculptures And More!
Schedule Phone Consultations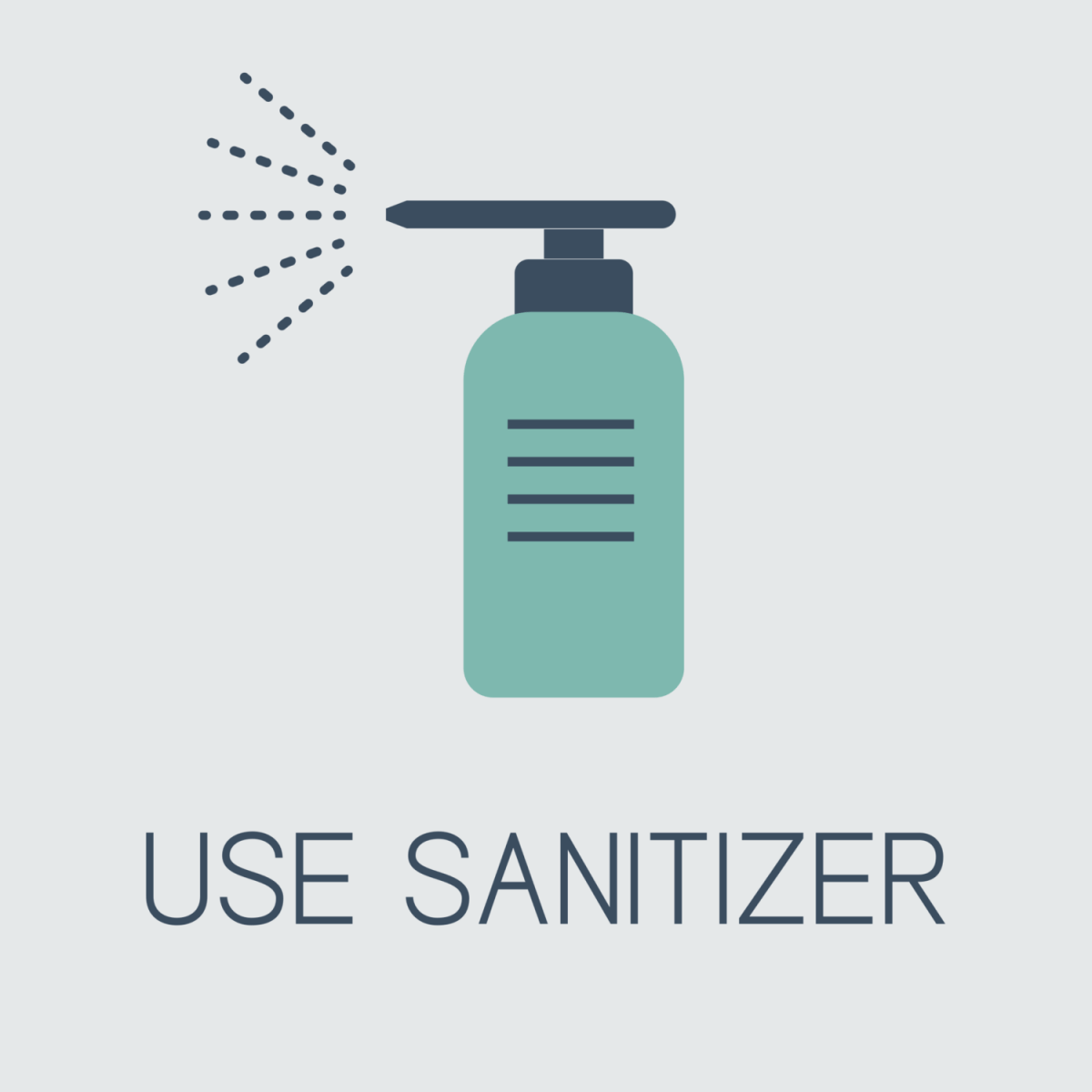 Contact US
Here you may fill out a contact us form or follow a link below to learn more about us.