Upcoming Showroom Sale
Friday September 8th - Sunday September 10th
10:00am - 5:00pm
502 Irwin St. San Rafael, CA. 
415-419-5012
Gold, Diamond & Gemstone Jewelry
Gold, Diamond & Gemstone Jewelry: 18k Tiffany & Co. Earrings, 14k Yg Hoop Earrings, 14k White Gold Ruby & Diamond Ring, 14k White Diamond Earring Jackets, 14k White Gold Ruby & Diamond Earrings,18k Aventurine Beaded Necklace & Earring Set,14k Heart Shape Pearl Cluster Pendant, 14k Jade Buddha Pendant, 14k Bangle Bracelet With Roma Italia Charm, 14k Opal Cluster Enhancer With Diamond Accents, 14k Opal Cluster Earrings With Diamond Accent, 14k Amethyst Cluster Pendant, 14k Amethyst Ring, 14k Pearl Cluster Earrings With Ruby Accent, 14k Freshwater Pearl Cluster Ring With Ruby Accent,14k Mabe' Pearl Pendant, 14k Freshwater Pearl Necklace, 14k Pearl Dangle Earrings With Simulated Stones, 14k Citrine Pendant, 14k White Gold Beaded Necklace, 14k Garnet Basket Pin, 14k Jade Flower Ring, 14k Freshwater Pearl Pendant With Sapphire Accent, 14k White Gold Diamond & Multi Colored Sapphires Earrings, 14k Onyx Faceted Necklace, 18k Onyx Shell Dangle Earrings, 14k Diamond Band Ring, 14k Aquamarine & Garnet Bracelet, 14k White Gold Diamonds By The Yard Necklace, 14k Diamond Cluster Ring, 14k Oval Locket And Many More Treasures!
Sterling & Designer Jewelry
Sterling & Designer Jewelry: Big Bold Sterling Woven Link Chain, Sterling Woven Link Bracelet, Garnet Heart Shaped Hinged Bracelet, Artisan Fancy Link Amber Necklace, Leaf Motif Amber Cuff Bracelet, Sam Piaso Sterling Butterscotch Pin, Sterling Elephant Pendant, Amber Flower Pendant, Large Triangle Shape Butterscotch Amber & Onyx Pendant, Amber Beaded Necklace, Graduated Statement Aquamarine Necklace, Kate Spade Twinkle Lights Multistrand Necklace, Swarovski With Black Crystals Fancy Earrings, Sterling Cuff Bracelet With Abalone Design, Multi Gemstone Sterling Cuff Bracelet. Silver & Onyx Beaded Necklace With Orthoceras Fossil And Amber, Lavender Jade Beads, Jade Bracelet, Carved Jade Talisman, Exquisite 2016 Swarovski Cosmic Necklace, Sterling Citrine Beaded Necklace, Coin Pearl Necklace, Large Lapis Lazuli Cuff Bracelet, Sterling Lapis Pendant. Lapis Dangle Earrings, Green Enameled Butterfly Bracelet, Green Enameled Bangle Bracelets, Rhinestone Cherry Pin, Sterling Marcasite Shell Bracelet Earring Set, Mixed Stones With Turquoise Earrings, Malachite Beaded Necklace, Sterling Turquoise Jewelry And Little Critter Pins, Including A Bird, Turtle And A Little Frog.
Designer Bags: New In This Sale Is A Large Selection Of Luxury Handbags.There Are Two Chanel Handbags Both With Their Serial Numbers, Two Vintage Gucci Handbags, Many  Louis Vuitton Items Including A Crossbody Purse, Two Attache Cases, A Duffle Bag, A Colorful Credit Card Case, And A Garment Bag, An MCM Purse, A Brown Leather Prada Handbag, Several From Salvatore Ferragamo, And A Kate Spade Piano Shaped Purse.
Designer Scarves: So Many Beautiful And Colorful Silk Hermes Scarves, Two Chanel Silk Scarves, A New With Original Box Louis Vuitton Scarf, Burgundy Gucci Monogram Scarf, An Extra Large Silk Gucci Scarf, And More From Etro, Pucci And Kenzo.
Judith Leiber: We Have Five Judith Leiber Belts That Are At Times Highly Whimsical But Are Always Classy And Beautiful!
Fashion: A Collection Of Vintage Mary Francis And Carlos Falchi Handbags Along With Many Other Fantastic Vintage Bags. Lots Of Fun Hats Including Two Beautiful Fascinator Hats. Salvatore Ferragamo Shoes, Over Two Hundred New To Our Showroom Pieces Of Clothing Mostly Sizes 8-12. These Include A Huge Collection Of St John; Dresses, Jumpsuits, Jackets, Sweaters, Skirts And Tops. A Beautiful Full Length Bisang Powder Blue Coat With Fur Trim, A Velvet Valentino Robe, Christian Dior Robe, Lots Of Beautiful Silk Blouses, Unique Coats And Jackets, Beaded Blouses And Jackets, Cashmere Coats, Jackets, Sweaters And Pants, So Many Unique Pieces… A Sale Not To Be Missed!
Furniture: Furniture: Pair Of Satin Demi Lune Cabinets, Pair Of French Style Rush Seat Chairs, Dark Grey & White Floral Upholstered High Back Chair, Round Upholstered Ottoman With Tiny Mirror Accents, Bachelor's Chest, Asian Bar Cabinet, Tall Burlwood Multi Drawer Cabinet, Live Edge Burlwood Coffee Table, Cloisonne Urn Shape Table Lamp, Four Tiered Wood & Metal Baker's Rack, Vintage Pie Cabinet With Four Shelves & Two Drawers, Beautifully Polished Plank Dining Table, Heritage Furniture Heirloom Dining Table Registered 3607 W/ 2 Leaves, Set Of Six Chippendale Style Dining Chairs With Two Armchairs, Blue - Grey Modern Italian Style Leather Couch, Four Panel Bamboo Screen/Divider, And Many More Tables, Chairs, And Cabinets Of All Styles!
Art: Four Erte Framed Scarves Titled: "Wings Of Victory", "The Nile", "The Beauty And The Beast", And "The Voyage", Four Abstract Black & White Paintings On Canvas By Artist Cole Smith, Four Abstract Paintings On Canvas Unsigned,  Aquatint By Luigi Kasimir An Etching & Aquatint On Paper Of "Central Park" Circa 1930, Flowers Painting Oil On Canvas In Gold Frame, Lithograph Of A Watercolor Painting By Artist Ramay, Lithograph Of Victorian Homes By D. Ristripo 86', Still Life Flowers Oil Painting On Canvas In Ornate Gold Frame Unsigned, And Much More!
Household: Two Beautiful Glass Decanters And An Ornately Designed Spirits Bottle, Small Floral Crystal Bowl, Mackenzie Childs Blue Check Design Goblets, Mackenzie Childs Teapot & Ceramic Dishes, Cruet, Ruffled Dish, Butter Dish, Hermes Porcelain Condiment /Sugar Bowl, Lotus Metlox Handcrafted Bowl, Hand Painted Serving Dish & Bowl, A Fun Fish Herend Soup Terrine With Ladle & Lid, Mid Century Glassware, Floral Ceramic Coffee Set, Collection Of Colorful Martini Glasses, And Wine Glasses, Wood Maori Carving, Antique Chinese Bowl, Vintage Japanese Tea Service, Antique Asian /Thai Red Rice Box With Lid, Asian Hand Painted Blue /White Ceramic Pot With Lid, Nepal Buddha On Stand, Papua New Guinea Mask  Asian Ceramic Fish Bowl/ Garden Pot, Asian Lacquer Serving Tray, Various Dishes And Serving Pieces By Mckenzie, Two Covered Pyrex Casserole Dishes Blue/White Floral Design, Three Tiered Serving Plate Holder, Set Of Seven Gold & Blue Glasses With Floral Design, Hand Blown Murano Style Vase, Hand Painted Small Ceramic Lidded Dish, Wood & Metal Water Bucket, Bamboo Style Luggage Stand, Silverplate Champagne Bottle Holder Cart On Wheels, Collection Of Paddles & Spears, Vintage Italian Cardinals Coat Of Arms Urn Late 1900's, Chinese Celadon Blue Porcelain Duck, Pair Of Papua New Guinea Canes, Exquisite Pair Of Borghese Ceramic Doves, Authentic Sailboat Model On Wood Stand, 2010 World Series Waterford Crystal Baseball, Pair Of Silver Metal Horse Head Bookends, Ceramic Dove On Base, Carved Wood Monkey, Pair Of Pottery Clay Ducks, Pottery/Terra Cotta Asian Female Statue, Clay Camel Figurine, Two Carved Glass Obelisks, Carved Black Duck,  Figure, Archeological Artifact Egyptian On Stand, Ancient Egyptian Head, Group Of Six Carved Stone Fetishes, Bronze Oil Lamp, Pot De Creme Set W/ Lids & Base Made In Italy, Herend Biscuit Box Fruit & Flowers And Much More!
Case: A Signed Japanese Carved Hardwood Monkey, Cut Glass/ Crystal Decanters By Tiffany & Co, A Waterford Limited Edition Sf Giants "World Champions" Crystal Baseball, Set Of Waterford Tumbler Glasses, Native American Carved Rock Animal Fetishes, Crystal Obelisks, Fossil Sea Creature Lot, Nice Glazed Pair Of Life Sized Passenger Pigeons, Bronze Pre Columbian Or Antiquities From Palestine/ Egypt Including Bowls Needles, Pins, Weights & Measuring Items, Rock Or Clay Figural Heads And An Oil Lamp. Sterling Silver Additions Include A Nice Sterling With Gilt Top Perfume Holder. Chinese Export Silver Condiments Holder In The Form Of A Delivery Cart Workman, Sterling Corinthian Column Candle Holders. Grouping Of Jazz, Rock/Pop Records, Mood/Lounge, Classical, And Shows/Soundtracks Records.Books; Signed Including But Not Limited To: "A Surti Touch" Signed Malvi Doshi, "First Fusion" Signed Bob Weir (Of Grateful Dead), And More. Other Books On Architecture (Including A Rare Carlo Scarpa "Craft Of Architecture Book"), Art, Cooking, Fiber Arts, Suspense Novels, Groupings Of Antique / Vintage Children's Books (Some Pop-Up And Flip Books), Groupings Of Art And Art Installation Catalogs, Grouping Of Vintage Ephemera Plus More.
Patio: Pair Of Large Marble Chinese Guardian Lions, Multiple Royal Blue Ceramic Glazed Garden Pots In Various Sizes, Two Adorable Ceramic Elephant Tables/Stools, A Fountain With A Woman Holding A Vase, Bird Bath And Much More!
Baldwin Baby Grand Piano: Model G, SN: 56658, Circa 1927
Lighting: Plenty Of Table Lamps, Floor Lamps, And Chandeliers Of All Styles!
Rugs: A Fine Selection Of Hand Knotted Rugs From Around The World. From Runners, To Large Carpets, We Have It All.
Schedule Phone Consultations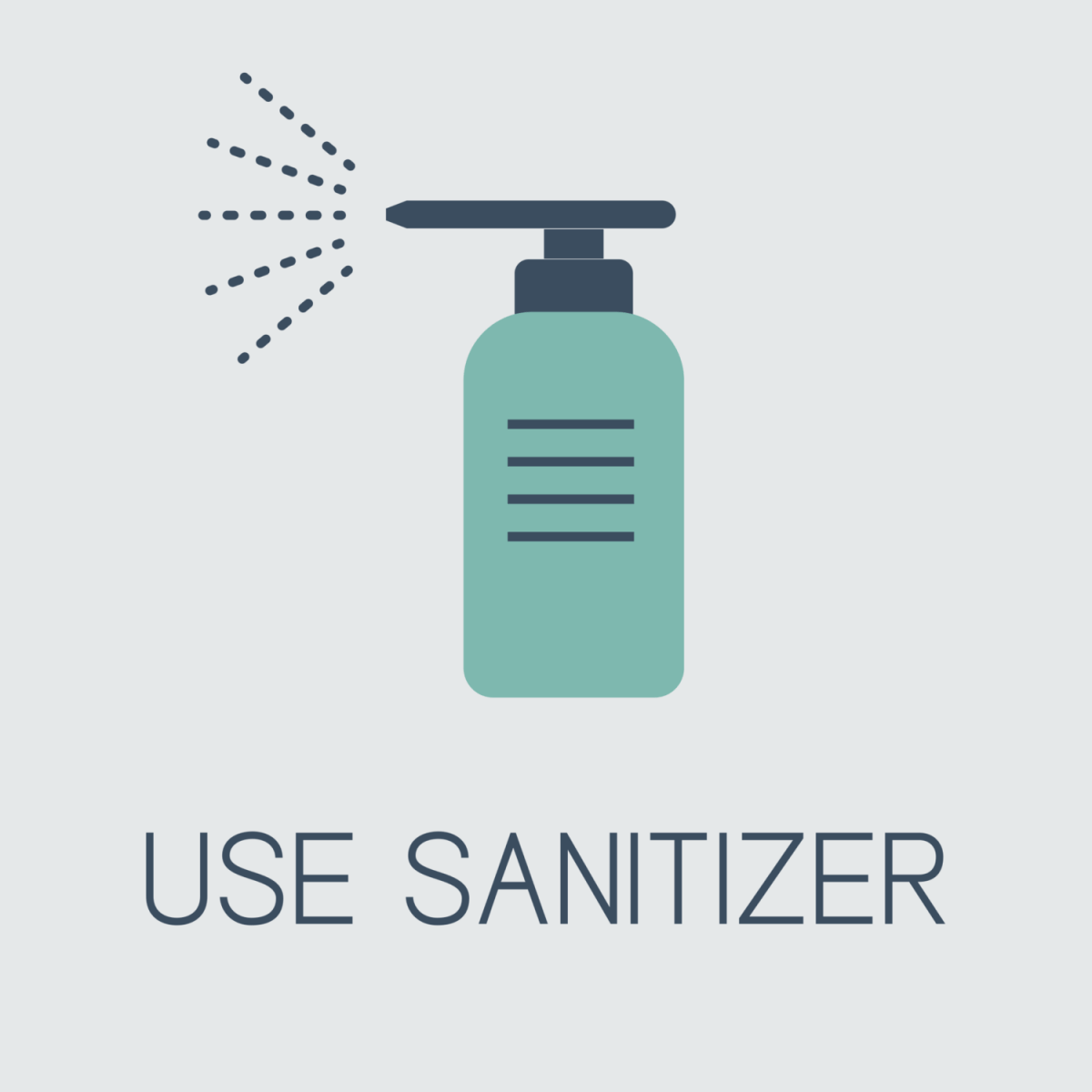 Contact US
Here you may fill out a contact us form or follow a link below to learn more about us.