Upcoming Showroom Sale
Friday October 6th - Sunday October 8th
10:00am - 5:00pm
502 Irwin St. San Rafael, CA. 
415-419-5012
Gold, Diamond & Gemstone Jewelry: 14k White Gold Diamond Hinged Bangle Bracelet, 14k White Gold Ametrine (12.30ct) With (2.09ctw) of VS Diamonds, 14k Aquamarine & Diamond Ring, 14k White Gold Tanzanite Triple Stone Ring With Diamond Accents, 18k Face Of Jesus Pendant, 22k Jade Disc Earrings, 14k Diamond Etched Hoop Earrings, 18k Rickshaw Articulated Charm, 18k Chinese Symbol Happiness Earrings, 18k Rolo Link Bracelet, 14k Multi Colored Jade Earring & Ring Set, 14k Opal Stud Earrings, 14k Open Heart Band Ring, 14k Ribbed Shell Earrings, 14k Chrome Diopside Earrings With Diamond Accent,14k Heart Locket Necklace, 14k Small Hoop Earrings, 14k Pink Sapphire Stud Earrings, 18k White Gold Multicolor Sapphire Bracelet With Diamond Accents,14k Opal Rings, 14k Jade Cabochon Earrings, 14k Rope Chain Necklace, 14k Rope Chain Necklace, 14k Edwardian/Deco Diamond Stick Pin, 14k Lapis & Pearl Drop Earrings, 14k Coral Flower Earrings, 10k Chinese Good Luck Pendant, 14k Pearl Earrings With Diamond Accent,14k Kashi Pearl Drop Earrings,14k FWP Necklace, 14k Pearl & Nephrite Beaded Bracelet, 14k Atlas Tiffany & Co Earrings,14k White Gold Cz Stud Earrings, 14k (6) Band Ring, 14k Love Knot Earrings, 14k Earring Jackets, 14k/ Sterling Wide Band Leaf Ring, 14k Mabe Pearl Pendant, 14k Cluster Pearl Rings and Many Other Golden Treasures!
Designer & Sterling Jewelry
Designer & Sterling Jewelry: Sparkling New Jewelry Has Arrived! An Hermes Enamel Bangle With Black Horses On A Pink Backdrop. A collection of Swarovski jewelry, Christian Dior, St. John, JBK, Judith Jack sterling bracelet and matching earrings, Carolee, Michal Negrin choker and matching earrings, Large Navajo Sadie Randolph Turquoise Cross, Sterling Silver James Avery Cross, Judith Jack Sterling Marcasite and CZ Bracelet, Judith Jack Marcasite & CZ  Earrings, Judith Ripka Sterling CZ Iron Cross Ring, Tiffany & Co Sterling Puffed Heart Earrings, Judith Ripka White Agate Fleur De Lis Dangle Earrings, Judith Ripka Priosiolite & Citrine Sterling Ring, Judith Ripka Sterling Amethyst & CZ Purple Satin Cord Necklace, Sterling Kyanite Cluster Drop Earrings, Sterling Zuni Lapis Earrings, Lapis Sterling Silver Necklace, Mother Of Pearl Sterling Marcasite Pendant, Multi Stone Rose Quartz Ring, Tiger Eye Sterling Cabochon Pendant, Silver Tiger Eye Ring, Sterling Silver Chalcedony Drop Necklace & Earring Set With Diamond Accents, Sterling Rose Quartz Drop Necklace & Earring Set With Diamond Accents, Chrome Diopside Sterling Silver Cluster Ring, Citrine Pear Drop Pendant With White Topaz Accent, Sterling Opal Triplet Necklace, Egyptian Silver Scarab Beetle Dangle Earrings, Silver San Marco Bracelet, Sterling Silver Citrine Earring & Pendant Set Accented With White Topaz, Large Concho Sterling Silver Earrings, Vintage Trifari Faux Pearl Multi Strand Necklace, And A Trifari Vintage Bouquet Of Flowers Faux Pearl Brooch!
Chanel: New In This Sale Is A Beautiful Collection Of Chanel Fashion Items. There Are Two New Chanel Bags; A Pink Caviar Leather Wallet On Chain New With Tags And Original Box And A Classic Black Quilted Sac Cuir Agneau With A Gold Chain And Logo Size Medium. There Is A Selection Of Chanel Clothing, Pieces That Include A Long Pink And White Tweed Style Jacket Size 40(8), A Pink And White Tweed Style Jacket Size 44(12), A Pink Tweed Style Jacket Size 38(6), A Pink And White Tweed Style Jacket Size 42(10), A White And Blue Jacket And Matching Skirt Size Approx Size 6, A Purple Jacket And Matching Skirt Size 40(8), A Metallic Beige And White Jacket Size 38(6),And A Tweed Style Red,Blue And White Jacket With Matching Skirt Size 40(8). Additionally There Are A Pair Of Pink Soft Leather Loafers Size 7, And A Silk Blouse. 
Furniture: Oak Medical Cabinet By The American Cabinet Co. Of Two Rivers Wisconsin, Several Mcguire Pieces Such As A Large Table And Two Chairs, Pair Of Ventana Chairs, Pair Of Leather Club Chairs, Marble Sided Sectional Coffee Table, Pair Of Leather Swivel Club Chairs, Set Of 4 Comfortable Cantilevered Lugano Chairs By Mariani For Pace Collection, Pair Of Caned Antique Chairs, Round Marble Top Table, Knotty Pine Dining Table & Four Chairs, Oak Table With Turned Legs, Wood Hat Stand, Black Based Hall Tree, Wood Coffee Table With Drawer, Spa Bench, Red Wood Bench, MC-1970's Tiled Top Table, Round Table, Copper Base Art Nouveau Design Occasional Table, Credenza With Pennsylvania Dutch Painted Floral Design, Vintage Carved Chair With Cabriole Legs & Needlepoint Seat, Cowhide Ottoman, Moroccan Style Cabinet, Steve Chase Low Cuddle Couch And Much More! 
Case: A Nice Us Coin Collection In A Custom Display Unit By "Archives Of America'', Sterling Additions Including A Massive 900 Silver Mexican Tray, Large Footed Bowl, Three Cigarettes/ Trinket Boxes, A Large Ladle, Plus More. Art Glass Paperweights And Other Misc. Art Glass Items, A Nice Limoges Box (Sleepy Couple In Bed), Carved Stone Buddha Heads, Large Kung (Swiss) Recorder Wind Instrument. Native American Carved Stone Items, Pottery, Sand Paintings, Textiles, Etc. Chinese Snuff Bottles, 007 James Bond 1:43 Scale Die Cast Car, Trading Card Lot, Including "Heroes Of The Blues With Robert Crumb Art, Grateful Dead Playing Cards, Drug Wars Trading Cards Etc. Part One Of A Large Collection Of 70's-80's Counterculture Paraphernalia. Including Rock, Blues, Folk Music Magazines And Music Books, Drug Culture Magazine's And Pipes Etc. And Much More!
Fashion: Designer Tops By Yves Saint Laurent, Chanel And Ungaro. Vintage Evening Dresses By Lillian Rubin, Raul Blanco And Lilly Diamond. Vintage Items Include A Special 30's Black Quilted Robe From Damascus, A Black Maxi Dress With Bronze Metal Thread Dots, A Wide-Leg Floral Pantsuit, A Krizia Angora Black Dress With Rhinestones, A Hot Pink Full Length Wool Coat By Pierrette B And A Red Wool Swing Coat By Gianfranco Ferre. Contemporary Clothing Includes A Large Selection Of Sweaters By Peruvian Connection, An Adidas Bomber Jacket, Men's Western Shirts And Belts And A Black Levi Jacket. Fur Items Include A Black Full Length Coat, A Cropped Brown Jacket And A Silver Shrug. Accessories Aside From The Chanel Items Listed Above, There Are Two Beautiful Bianchi Nardi, One Black Snakeskin With Gunmetal Hardware And One Gray With Gold Hardware And Two Cardholders. Other Accessories Include A Hermes Green And Red Napoleon Scarf With Original Box…wonderful For A Christmas Gift, A New Mcklein Green Leather Carry On Luggage With Detachable Wheelies, A Collection Of Lodis And Baekgaard Handbags And Wallets And As Always Lots Of Fun And Unusual Items Not Listed.
Art: Mary Heebner 3-D Art Work On Paper, Lucy Lyon Glass Sculpture, Lithograph "Raising Of The Boat" By Patrick Crowboth, Oil On Canvas Of A Street Scene In Europe By Gardiner, Assemblage Sculpture By Lucas Samaras 2004 "Riveted To The Secrets Of Birds", "Why Me?" Lucite Square, Will Barker Fashionable People Being Fashionable, Drawing After Albrecht Durer By Mcguire, Japanese Woodblock Print, San Francisco Engravings Signed Stanford Horn, Assemblage Indistinctly Signed, The Persuasion Of Percussion, Watercolor On Paper Of Asian Dancer Unsigned, Framed Six Prints Of French Soldiers & Officers On Horseback, Lucite Encased Pastel/Watercolor On Paper Unsigned, Large Watercolor Painting By Artist Peter Kitchell. His Works Are Included In The Corporate Collections Of At&T, Dean Witter & Co, Itel, Stanford University, Bank Of America, Arco, Westinghouse Corp. And Ibm Corp. Painting By D L Lafferty, Painting By Lemmy (American 1940-1987), Native American Lithograph #4, Abstract Painting By Elizabeth Murray, Susan Marie Dopp Quilted Face Sculpture, Kinetic Sculpture Indistinctly Signed, Artist Yasami Abstract Multi Dimensional Work And Much More! 
Household: Italian Ceramic Monkey with Tambourine, Set Of Spode "Trade Winds" Pattern China, Signed Wilt Chamberlain Book " A View From Above", Large Ukulele, Di Giorgio Classic Vibrante Guitar With Case, Cute teal pyrex covered baking dishes, Set Of Rosenthal "Classic Rose" China,Murano Hand Blown Clear Glass of a Pair of Love Birds On A Branch, Four Beautiful Rose Medallion Serving Bowls, Frosted Glass Butterfly on Glass Base by Crystal France, 1970's Orrefors Sweden Zodiac Line Large Crystal Bowl, Three Teal & Yellow Reclining Ceramic Frogs on Bun Bases, Delightful Cheltenham MFG Silver Plate Five Piece Tea & Coffee Service Sheffield, England, Three Fancy Colorful Martini Glasses, Two  Beautiful Hand Blown Art Glass Vases by Lundberg Studios 1994, Highly Decorated Fitz & Floyd Easter Vase, Art Glass Paperweight by Kent Fiske 80', Two Art Glass Hand Blown Pumpkins, Large Piece of Marimekko Fabric, Fitz & Floyd Entwined Double Swan Bowl, Slovakia Crystal Bowl on Pedestal Base, Large Set of Lennox "Cretan" Pattern China, 35 Piece Set of Budweiser - Harrah's Drink Glasses, Gold Tone Plateau Mirror  Walt Disney Lunch Boxes, Hand Painted Decorative Porcelain Bowl by Elios Vintage, Belleek Flower VaseHalf Moon, Two Drawer Jewelry Box, Hand Wrought Iron & Hammered Copper Ladle, Oversized Wicker Basket, Pair Of Oars by Feather Brand, Art Glass Bottle, Hand Carved Inca Warrior Wood Sculpture, Foo Lion painted Cinnabar Red, Wonderwoman & Woodstock Pieces in Original Boxes, Collection of Advertising Belt Buckles and Cigarette Lighters, "Aces High" Tabletop Pinball Game, Bronze Ikebana Japanese Flower Frog, Pair of Copper Dog Bookends , Advertising Glass Piggy Bank for Reno, Limoge Box,  Savings Bank, and others, Avon Milk Glass Fragrance Bottles, Selection of Avon "Pistol" Cologne Bottles, and much more!
Rugs: A Fine Selection Of Hand Knotted Rugs From Around The World. From Runners, To Large Carpets, We Have It All.
Patio: Two Elegant Iron Urns With Plants Growing Out Of Them, Small Iron Urn With Plant, Several Fountains, Many New Pots, Pair Of Ventana Outdoor Arm Chairs, Short Concrete Column, Massive Concrete Ganesha, Various Patio Sets And Outside Decorations.
Schedule Phone Consultations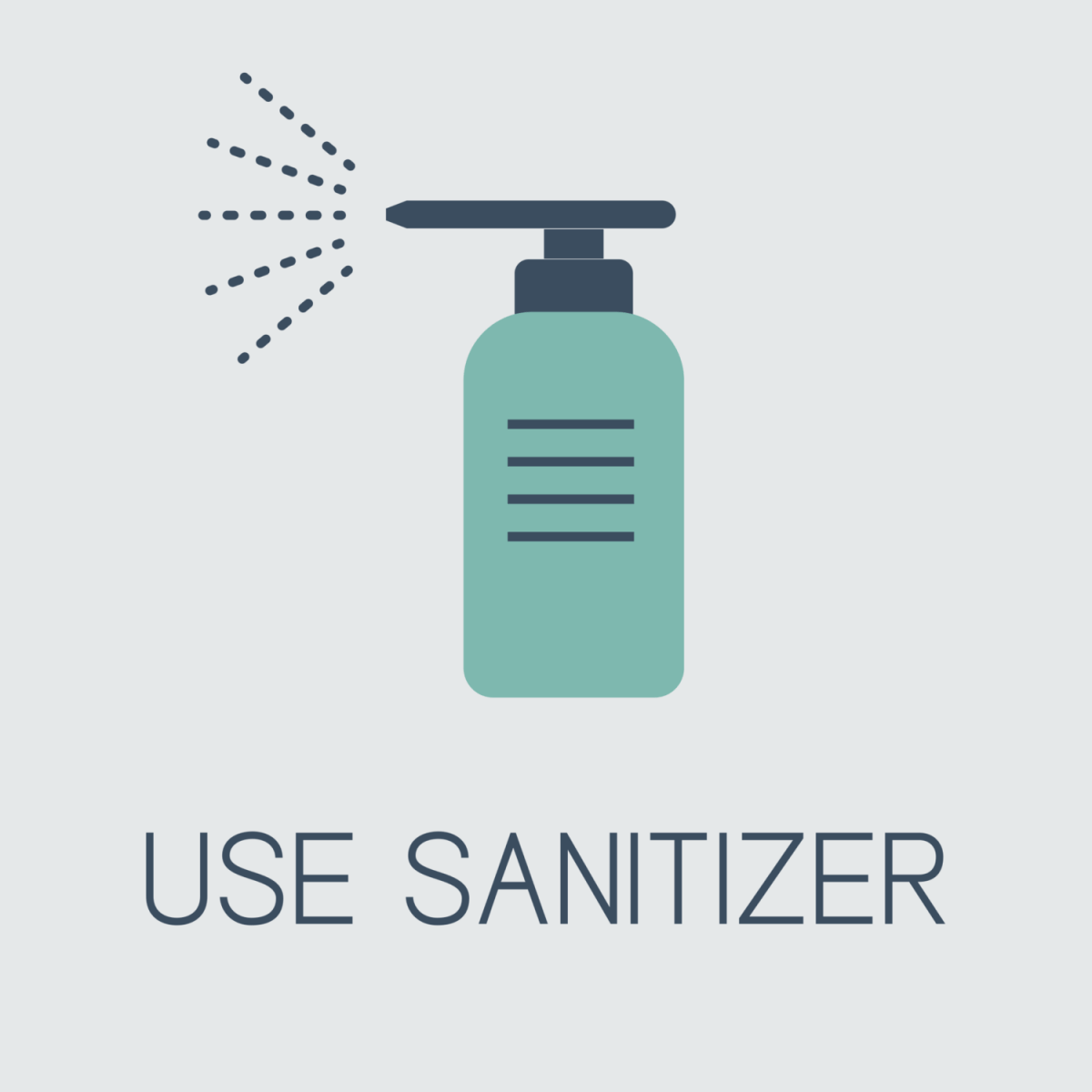 Contact US
Here you may fill out a contact us form or follow a link below to learn more about us.