Upcoming Showroom Sale
Friday Jan. 20th - Sunday Jan. 22nd
10:00am - 5:00pm
502 Irwin St. San Rafael, CA.
Jewelry: Come and see our new extravagant Valentine's Gold, Diamond and Gemstone jewelry collection, 18k white gold Diamond (1.20ctw) solitaire ring, 18k Ruby (3.06ctw) & Diamond (.90ctw) invisible set ring, 14k white gold Ruby & Diamond bracelet, 14k multi color Diamond (3.03ctw) cluster ring, 14k white gold Diamond (3.38tcw) bracelet, 18k fancy cut Garnet necklace with Diamond accent, 14k white gold Diamond hoop earrings, 14k white gold Diamond heart approx (.48)ctw necklace, 14k faceted Smoky Quartz Sterling Silver pendant on gold link chain, (3)qty 1/2 oz Australian five dollar gold coins, 22k frog interlocking bracelet, Fine gold Panda medallion on 14k rope chain, Fine gold Year of the Rabbit pendant, Fine gold heart- shaped goat pendant on 14k chain, 14k Dragon medallion pendant, 14k multi color Sapphire (3.95ctw) & Diamond (1.05ctw) ring, 1/10 oz Fine gold Liberty gold coin with 14k bezel and chain, 14k Owl Pin with Emerald eyes, 22k bracelet with qty(9) Panda gold coins, 14k Rose gold oval Jade cabochon ring, 14k Jade cabochon earrings, Platinum wedding set with Diamond solitaire (1.36ct) European-cut ring, 18k diamond cut hoop earring, 14k two toned basket weave hoop earrings, 14k yellow gold Leaf pin with Ruby, Sapphires and Pearls, 10k Diamond heart necklace & earring set with 18k gold chain, 14k Sapphire & Diamond ring and 18k Victorian Pearl ring, 18k and sliver Ann King yellow gold heart basket ring and a 9k Rock Crystal bead necklace.
Sterling Silver Jewelry: Our stunning sterling silver collection starts with big bold multi color gemstone bracelets, rich colors of Amethyst, Citrine, Labradorite, Rose Quartz, Freshwater Pearls, Obsidian, Shell, Agate, Jasper, Blue Topaz and so much more! Eye popping fancy cut round Petalite (15.38ctw) drop earrings, Cz swirl Key necklace, Ruby in Zoisite pendant, Ruby in Zoisite bracelet, large Carnelian vermeil bead necklace, decadent violet cz Tanzanite pear drop pendant, Amethyst tennis bracelet, Mexico butterfly brooch, sterling silver heart dangle earrings, red enameled petite heart necklace, ornate Tiger Eye cuff bracelet, bangle bracelets, Variscite ring, Sleeping Beauty Turquoise jewelry, Carnelian ring, Carnelian pin, filigree hoop earrings, sterling silver coin necklace, glowing Peridot & White Zircon necklace, White Topaz tennis bracelet and necklace, sterling silver White Topaz heart necklace, Vintage woven sterling silver necklace and bracelet, Native American cuff bracelets, Native American earrings, Vintage sterling silver locket, Malachite pendant,Turquoise ring, Pearl necklaces in a variety of shades, jade pendants, sterling silver charm bracelets and a vast selection of costume jewelry to include a large decadent purple brooch, necklaces, bracelets and Rhinestone jewelry.
**All carat weights are estimates
2011 Camaro LT: Vin: 2g1fc1ed1b9168136 - Coupe 3.6l V6 F Dohc 24v Gasoline; Rear Wheel Drive; Automatic; Gray With Black Interior; Heat Package With Heated Seats; Power Mirror Package; Climate Package; Alloy Wheels; SE Streetedge Speakers; Carfax Report Shows No Accidents; Three Previous Owners; Low Mileage 110,950; Pre-Sale Diagnostic Report; Current Smog Certificate; Interior In Excellent Condition; Exterior Some Minor Dents And Scraps Crack In Front Windshield; Please Email [email protected]; For More Information And Copies Of Reports
Modern & Contemporary Furniture
Modern & Contemporary Furniture: Pair of Roche Bobois recliners, Beige tufted bench, Restoration hardware cloud couch, Beech and rope armchair, Two Design within reach desks, Gateleg table with seashell details, Green shag stool, Herman Miller Eames chair & ottoman, Iron and tile inlaid console table, Saarinen marble dining table with white base , Triangular coffee table with non standard maker's mark, Pair of MCM end tables by Dux, Pair of gray shagreen side cabinets by restoration hardware, Finn Juhl pelican chair, Massimo Scofari for Giorgetti telescoping table with leaves, Small Saarinen style table, Modern bench style sofa California modernist style by Thomas Jameson Design, Wicker & upholstered rocking chair, Pair of ghost chairs
Furniture: Two different Three tier tansu, A single level tansu, Iron & glass tea cart, Antique wood low bench, Antique wood stool, Marimba style wood drum bench,, Game Table, Large rectangular marble/granite coffee table on wheels, Asian server/ buffet, Drexel heritage 3 drawer nightstand, Triple stacked media cabinet,Vintage chinese table, Set of 3 nesting tables, 6 drawer highboy dresser, Contemporary table and 8 chairs 2 armchairs 6 side chairs made in Canada, Wicker chair & ottoman w/ cushions, Sharp modern wood grain drop leaf table, Sunrise home table & four chairs, various pairs of columns, L shaped couch, Blue square sofa and more.
Fashion: Cashmere in all styles are featured in this sale; coats, cardigans, ponchos, capes, turtlenecks, pull-overs and lots of cashmere with fur. A sale not to be missed if you love cashmere. Other feature items include; blond fur jacket with a unique scalloped design; Bvlgari sunglasses with original box; Mui Mui cream colored vintage handbag; Kate Spade faux leopard coat new with tags; Prada sandals with original box; vintage pieces include an amazing metallic dress from Saks and a rare Bagatelle black leather long cape. A Bric's large leather duffel bag. Tops and blouses from Dolce & Gabbana, Etro, Max Mara and much more. Also newly arrived is a beautiful white wedding Kimono with spectacular embroidery. Contemporary clothing includes Diane Von Furstenburg, Peruvian Connection, Lafayette 148, Tory Burch,Tadashi, Haute hippie and many other designers.
Sterling: Lots of new arrival sterling items including two sets of Gorham flatware one of which is the Buttercup pattern 60pcs and the other set has 162 pcs. There is set of Spratling candle holders, coin and sterling silver spoons and various serving pieces, and miscellaneous hollow ware pieces as well.
Case: Group of ancient Roman coins and older paper notes from around the world. Large and unusual Lladro pieces. large classical porcelain bust, urns and decorative items. Interesting art glass vases and sculptures. Remaining Lalique, baccarat and Daum animals figures have been reduced for the final time. Precision scale model cars including 1/24th scale 1930 Bugatti and 1924 Hispano Suiza and others.Asian stone desk set, Steiff bears, Blue glass boxed perfume bottles, Blue Enamel silver travel toiletry set from Asprey London.
Rare and fine binding books including "age of Napoleon" series by M H Press, American conflict 1776-1862 (vol1&2 Hartford), the French Revolution (3vol Carlyle), last of the Mohicans (3vol John Miller 1826), don Quixote (4vol's made up of two edition 1725) wealth of nations (3vols Smith) and more.
Art: Framed "Der Blaue Engel"poster, Still life oil painting of flowers with ornate gold frame, Framed oil painting of bridge & river, Japanese woodblock by Kaoru Kawano, Lithograph abstract woman with cat indistinctly signed, Port Ramos-Pinto framed poster, Framed artist's proof by Roberto Taubert 1915-1974 of young woman, Framed watercolor painting by Storer, 2 Framed carved soapstone pieces, Framed artist proof by Roberto Taubert 1915-1974 "Reverie" 5/85, Framed Oil painting "Summer 51'"by Gerald Gleeson 1915-1986, Framed oil painting on board of "View of Belvedere" signed Beeston 79', Framed oil painting portrait of listed artist Alfred George Webster 1852-1916, Serigraph signed and numbered in pencil titled "Stolen Kisses" 1982 by Erte' Russian (1892-1989), Framed painting "Spring Dance"by Phyllis Timmons, Paul Spindler marquetry panel depicting the grand canyon, Oil painting on canvas of european street scene indistinctly signed, Abstract lithograph of woman & cat indistinctly signed, Framed French music poster "Jacqueline", Framed oil painting of red tiled roof house in the tuscan countryside Framed painting of brilliant yellow flowers indistinctly signed.
Household: Huge burl wood vase, Erte Etched glass on a stand, Erte plate, Another Nouveau Etched glass on stand, Monumental reverse painted glass vases one of which is in the Nouveau style of a woman and the other two are a pair with each vase featuring a man or a woman looking towards the other. Gorgeous Miesen and Dresden porcelain vessels and figurines including a pair of large garnitures, Adolfos Lamm tea pot on warming stand, pyrex bowls Large dutch ovens from Belgium, Le Creuset, Copper cooking pots and hanging pot rack, large standing globe, colorful kitchen items, Massive green Hall bowl, Fabulous decorative pillows, Fire truck Bar set, Green Vaseline glass pieces, Vintage coke trays, Portable writing desk with inlaid hearts and diamonds, Seven large floor pillows possibly made from cashmere. Large and unusual Lladro pieces, Large classical porcelain bust by Dux, Beautiful vintage stemware by Tiffin and Fostoria, Urns and decorative items. Two Bongos, Several Large sets of Dresden dinner plates, Don Quixote and Sancho tall Figures, NAD stereo receiver7120 NIB, Technics SL-D20 turntable NIB. Tivoli Audio model one digital radio. Plus more. LP Record additions 60/70's rock, folk and popular song. Powder blue Royal "classic " typewriter " like new.
Asian: Beautiful Asian decorative pieces and furniture including five large prayer wheels from Bhutan, Large standing Tibetan prayer wheel, Large wicker travel trunk, Beautiful two panel screen, Two large three tier tansu, pots, vases, plates, lacquerware and so much more!
Lighting: Pair of modern chrome floor lamps, Gorgeous large figural lamp, pair of large asian ceramic lamps with shades, art glass chandelier and more table lamps, floor lamps and chandeliers of every style!
Rugs: A fine selection of hand knotted rugs from around the world. From runners, to large carpets, we have it
Patio: Two outdoor terrazzo style table with matching stools,  There are two benches in the same style, Concrete decorative objects including a bird bath, sundial, fruit baskets etc, Large pots many with beautiful plants growing out of them, Two artsy wind sculptures, Several patio sets, chaise lounges, large pots, tall weather vane, large stone lions, and more!
Schedule Phone Consultations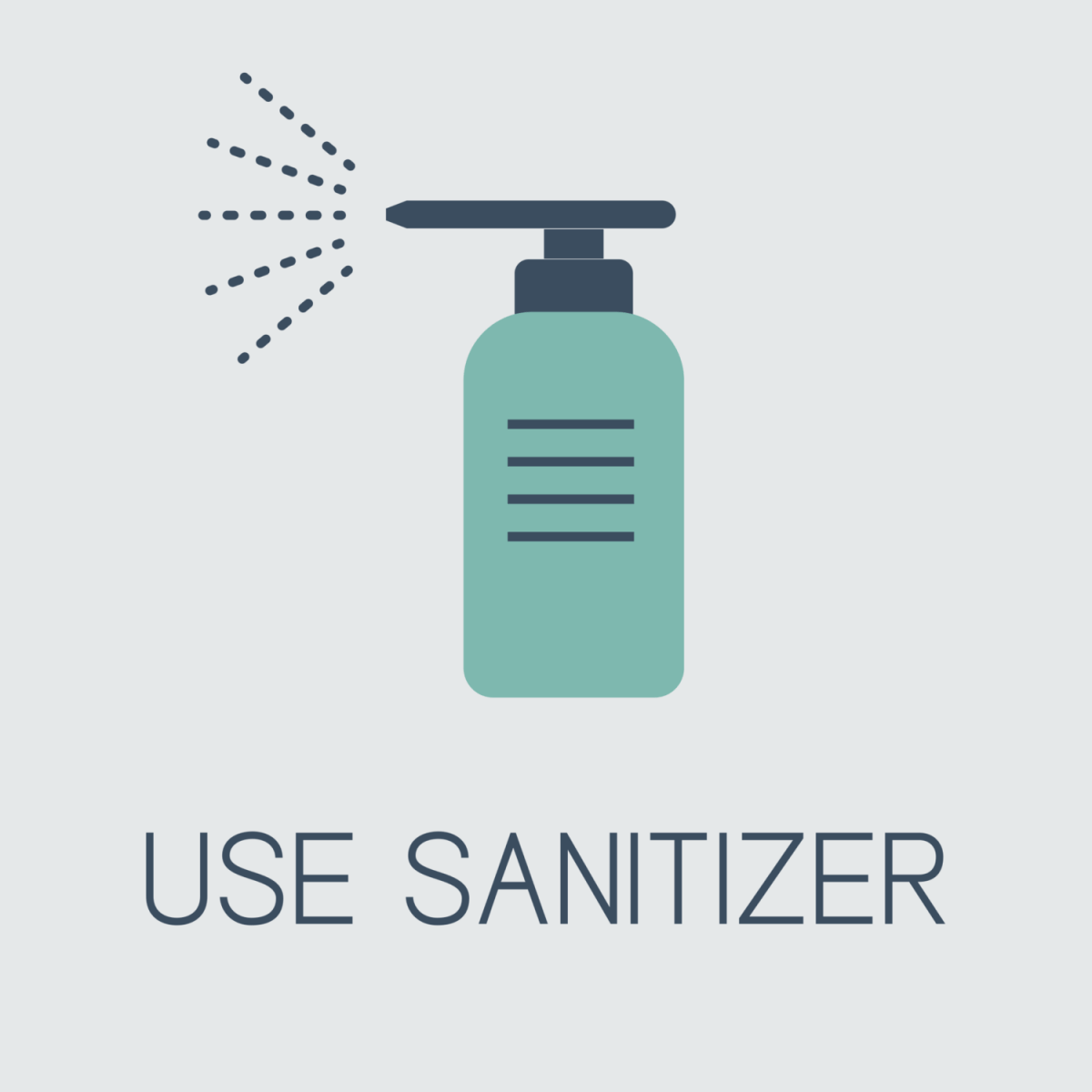 Contact US
Here you may fill out a contact us form or follow a link below to learn more about us.