Thursday, Apr. 8 - Sunday Apr. 11
10:00am - 5:00pm
502 Irwin St. San Rafael, CA.
2002 BMW 530I: Four Door Automatic Sedan with incredibly low mileage of 32,000.
Color: Grey with Grey Leather Interior, 5 speed automatic, Smooth riding car. Does need minor repair to front bumper, needs new front brakes and new tires.
Vin: WBADT63422CH89845
Fine Jewelry: Two outstanding and beautiful diamond rings; Massive and heavy gold chain; Many other rings, necklaces and bracelets.
Silver Jewelry: Native American, Taxco Jewelry, Various Charm Bracelets; Artisan Jewelry; Many Other Fine Silver Items.
Timepieces: Vintage Rolex Wristwatch with aftermarket leather strap.
Jewelry Appraisal Clinic: Contact Holly Anderson our premier gemologist, she will be most pleased to inspect and give you an auction estimate for your jewelry and fine timepieces.
Paintings: Original Painting By San Francisco Artist Susan Verble Ganter; Religious Painting On Metal; 19th Century Religious Painting On Copper; Painting By Blass; Original Painting Signed A. Ban Biagio; Trompe L'Oeil By James Martin Triggs; Watercolor By Anna Rychter; Unsigned Painting; Original By Wallace Macbeth; Chinese Calligraphy Panel; Painting By Diana Hamsen Young; Armagnac Poster French Framed; Teapot with Pears Painting by Ira Yeager; Mandolin Player Painting from Apricot Gallery by Hoàng Phượng Vỹ in Hanoi; Fruit and Vegetable Watercolor by Jane Frey; Painting by Beverly McIver (Likely a Self Portrait); Painting by Thanh Chuong; Oil Painting Titled Wash Day, Circa 1870, Tuscan School; Two Turkish Miniatures; One Atom" by Paula Castillo, Black Metal Wall Hanging, Soldered Pipe Punching; Oil Painting of Amalfi Coast by Bertoldo Taubert; Acrylic on Sewn Mulberry Paper by Singe Stuart; Rectangular Fabric Art by Singe Stuart; Seascape Pastel by Albert Handel; Framed Photo of Golden Gate Bridge by Richard Misrach; Photograph of Light on Glass by Michael Namingha; Oil Painting "Nude" by Ruth Bohan 24 x 36", Circa 1910; Oil Painting of Cantaloupe with Watermelon by Joe Arnett; Painting of Hotel by Chiu Tak Hak; Painting of Confiserie by Chiu Tak Hak; Two Screen Titled Sun and Moon, Japanese Style Calligraphy, by Robert Crowder; Decorative Metal Panel
Prints and Posters: Show Poster for James Rosenquist, Signed; Francisco Goya (Spanish, 1746-1828) Tragata Perro, Pl. 58 Etching And Aquatint; Print By Otto Schneider "Michigan Blvd"; Signed William Burroughs Ports of Entry Poster; Originak Print- Circa 1970's, Indistictively signed; 1960's Civil Rights Poster; Framed Screen Print; Screen Print By Richard Lindner; Herb Ritts Poster; Original Screen Print By Max Pavent; Partages Cigar Print; Eight Heart Print By Jim Dine; Litho By Robert Natkin; Art Hansen (American 1929-2017) Poppy #5 Lithography 77/99; Print By Harold Altman; Monotype & Mixed Media By Iren Schio; By Penelope Etnier; Engraving By Jack Levine; Armagnac Poster French Framed: Print of Rue de Rivoli et Le Louvre; Les Esplanade, Harold Altman Print; Framed Print of Provincetown Harbor; Reproduction Japanese Woodblock Print by Katsushika Hokusait; Etching Man and Woman in Restaurant by Louis Auguste Mathieu Legrand c 1908; Etching by Louis Auguste Mathieu Legrand, 1908, signed 1/30 of Discussion; outside of a Restaurant with a Remarque below of woman with fan; Framed, 2 Prints of Cheret Posters in Black and Gold Frame

Case Items: Multiple Lead Glass Decanters, including an extensive set of Baccarat Stemware as well as Baccarat Vases; Many Porcelain Figural Items including Herand, Artisan Pieces, and Asian Items; Large Antique Colonial Carved Madonna; Several Murano Glass artisan pieces; Table Top Decoratives; A small but impressive grouping of Russian Painted Boxes; Large Antique German Doll, A Small Grouping of Hot Wheels Cars, some with red lines; Three Clocks including a Chelsea Bell Clock, Carriage Clock, and Tiffany Desk Clock; Two Wedding Cake Toppers Circa 1901; Bronze See no Evil Statue; 3 WWII Era Metal Ship Models; Various Gilded Boxes, Letter Openers, Lighters, as well as 2 Antique Pince-Nez Eyeglasses; Boxed Enamel Lighter Set; Impressive Dressing Table Top Standing Mirror; Antique Beer Stein "Sarreguemines"; Small Collection of Vintage Duck Calls; Group of Art Glass Paperweights; Perfume Bottles; Bohemian and Moser Glassware.
Silver: An extensive and comprehensively large set of flatware by Whiting in the "Lily" pattern; Another equally large and beautiful set of flatware by Wallace in the "Grand Baroque" pattern; Flatware set by Wallace in the Grand Colonial Pattern, Sterling Tea Sets, Dressers Sets, and Candlesticks as well as Silver Bowls and Plates; A small collection of Silver Overlay Decanters.
Collectibles: Vintage Coleman Military Stove; Doll Furniture Lot; Group of Trains Including Marklin and Kato - N Scale, HO Scale, O Scale, Books and LP's; Black Label Barbie Doll Clothing; 3 tammy Dolls in Black Carry Case; Pottery and China of Every Description; Very Impressive Cased Feather Mask; Pair of RR Lanterns; Antique Cash Register; Fireplace Tools and Ornaments; Victor Talking Machine with Records; Edison Wax Cylinder Machine in Working Order; Philco Floor Model Tube Radio 
Maps: 5 Antique English Road Strip Maps; Antique Map Netherlands/Belgium, Published 1720 Amsterdam; Framed Vintage Map of Paris;
Framed Sports Items: Signed Barry Bonds Poster With PSA Cert; The Drive of The Decade Signed With Cert Tag; Giants 500 Club Signed Willie McConey, Barry Bonds, Willie Mays With Cert; Joe Perry Jersey Signed With Cert; Watercolor of Gordon Jones, Instinctively Signed; The Pride of San Francisco Signed Willie Mays, Barry Bonds, Bobby Bonds With Cert; 500 Home Run Hitters 11 Ball Player Signatures With Cert;
Other Framed Items: Copper Repousse Panel Depicting Hindu "Sinners"; Antique Sampler Circa 1778;
Household/Decorative Arts
Decorative Arts: Bronze Sculpture Table Lamp of Two Nymphs; Lucite Table Lamp; Design Within Reach Metal Floor Lamp By Artemide - Italy; Design Within Reach Metal Desk Lamp By Artemide - Italy; Pair of Cloisonné Zebras; Contemporary; Tea Tin Table Lamp; Four French Antique Primaries (2 Sifters, Grain Measure, Cheese Board); Two Herend Foo Dogs; Old English Plate Bun Warmer; Two Orrefors Small Vases; Covered Glass Dish with Ram Head; Meissen Fine Porcelain Figure Late 19thC; Signed Limoge Footed Handled Vase Floral Motif; One Large and Three Small Toby Mugs/Pitchers; Pair of Steuben Glass Loons; Steuben Glass Penguin; Dancing Maiden Bronze Sculpture; Bing and Grondahl Accordion Player plus other Bing and Grondahl Figures; Lladro Boy and Girl Dancing Plus Other Lladro Figurines; Sixteen Limoge Boxes; 3 Jonathan Adler Sage Green Vases; Large Group of Belleek Porcelain Items; Monk Figural Cups, Decanters and Bookends
Antique Furniture: Five Drawer Mahogany Chest 24" Wide; Nine Drawer, Mahogany Chest on Chest 72"W 19"D 30"H; English Fine Grain Wooden, Antique Four Drawer Chest;  Antique Game Table With Inlaid Star; Antique English Black Papier Mache Painted Tray Table. Circa 1840;
Contemporary Furniture: Four Contemporary Iron Dining Chairs Upholstered Seats by San Francisco Artist; Table with Marble Top, 40" Diameter and Marble Shelf With Swan Motif Legs; Four White and Gold Carved Wood Chairs with Taupe Leather Seats and Arms; 63" Bench Bamboo Leg Motif and Taupe and Cream Upholstered Silk Top Treated for Water and Stain Resistance; 27" Diameter Regency Style End Table with Green Marble Top; 2 Art Deco Arm Chairs Upholstered Taupe Brocade from Donghia; Black, Wood and Cane Arm Chair with Apricot Silk Cushions; 42" Round Wood Table with Heavy Carved Base (From Colombia Mobili); Secretary Vitrine Cabinet with Three Glass Shelves and Internal Lighting Columbia Mobili on Lake Como Italy; John Widdicomb Wooden desk; 12 Dining Chairs (22" wide) with Extremely Fine Floral Brocade Upholstered Back and Seat by Karges; 2 Black and Gold Pedestals with Carved Dolphin Motif and Thick Glass Table Top (Karges); Glass Donghia Floor Lamp. Gold Hued Standard with Sage Green Shade; 13" by 19" Metal Side Table with Tree Motif on Top; Mahogany Side Chair Upholstered in Donghia Silk Fabric; Design Within Reach Glass Topped Desk with One Drawer; 2 Barbara Barry Upholstered, Armless Chairs with Donghia Striped Fabric, Nailed Trim by Baker; Black and Gold, Two Tray Wood Table with Intricate Carving; Gold Metal Side Table with Mirrored Top; Mahogany Table with One Drawer and Two Doors; Ralph Lauren Silver Metal Desk with Glass Top; Tufted Leather, Butterscotch Colored Desk Chair with Rolling Casters; Tufted Chair with Rolling Casters; Design Within Reach Storage Cabinet with Four Doors and Shelves; 2 Upholstered Stools; Wood End Table with Side Leaves and Drawer, 28" high; 2 Silver Metal Kitchen Chairs with Black Cushions;
Lighting: Many Crystal Chandeliers as well as an assortment of Iron and or Brass Chandeliers; Many Floor lamps and gorgeous table lamp pairs.
Hand Knotted Rugs: Several Chinese Deco Rugs from the 1920's; Very Large Hamadan; Kuba, and Many More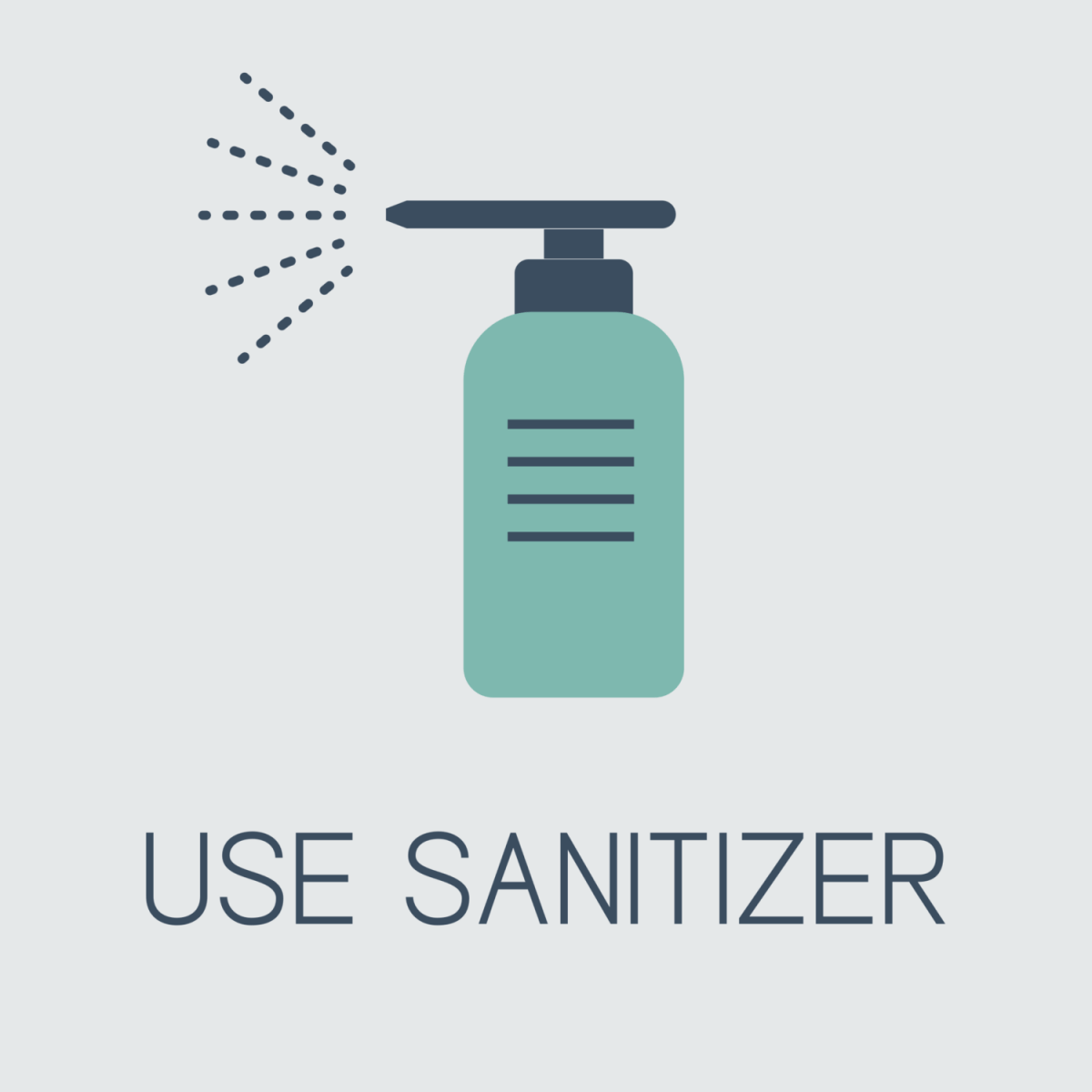 Contact US
Here you may fill out a contact us form or follow a link below to learn more about us.